Bircham Windmill
Great Bircham, King's Lynn, Norfolk PE31 6SJ










Flat grassy tent pitches beneath a magnificent working windmill, all accompanied by Norfolk's best bakery
Plenty of campsites claim to offer fresh bread available each morning but none can compete with Bircham Windmill. The scent of the baking, floury dough floods the main bakery room. Even if you intended to munch on that boring cereal you brought, you'll soon find the smell irresistible. A loaf, a sausage roll and an iced-bun for the road – that'll get you through the day. Of course, it's not really the bakery that people come here for. It's the much earlier stages in the bread-making process that really mark this place out. Standing like a great grandfather of the countryside, is the striking windmill itself, a fully restored and that has stood here since 1846.
It's in a small paddock beside the windmill that the camping meadow is found – a simple but beautiful affair. There are just 15 pitches in total (plus a pair of shepherds huts), with a limit of five caravans meaning the place always has a family focused, traditional camping vibe. Toilets, showers and a games room are provided specifically for campers, while throughout the day guests have access to the entire windmill site, including a playground and animals to visit. At 2pm each day you can watch the sheep being milked – their excellent homemade cheeses are also available in the bakery shop.
Many people pitch here for the wider appeal of its location. Brancaster, Hunstanton and Holkham beaches are all just a short drive away and the Sandringham Estate is within easy cycling distance (a quiet, family-friendly route). But the windmill is undeniably the main attraction. Visitors can climb the five floors up to the fan stage, peeping their head out of wooden shutter doors along the way, with informative signs giving a little insight into how it all works. By the time you've climbed back down you've burned off enough calories for another iced-bun too. Now isn't that convenient?
Gallery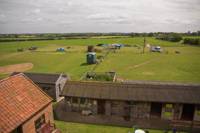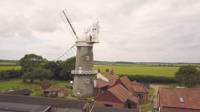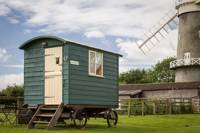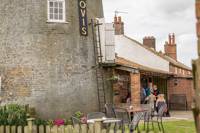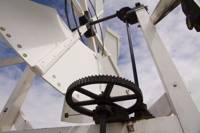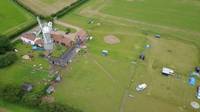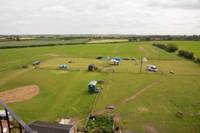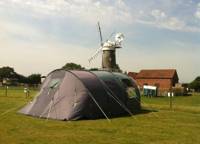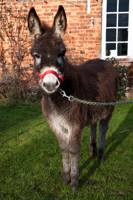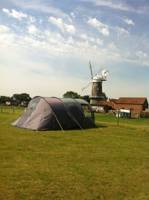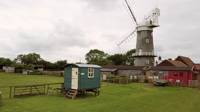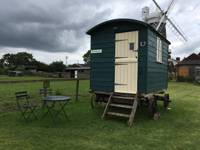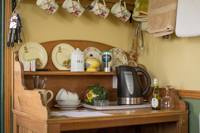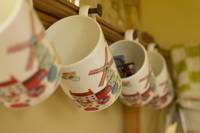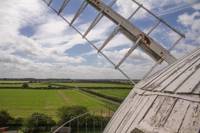 Video Tour
The Owner Says
Standing in the heart of Norfolk's undulating fields, Bircham Windmill now looks as it did over 100 years ago. At that time over 300 mills ground corn for horse & cattle feed and bread-making in Norfolk. Today, very few windmills are left, and Bircham Mill is considered one of the best still remaining: it is the only windmill in working order in this area open to the public. We welcome tent campers and a handful of caravans to enjoy this magnificent setting on our flat, grass pitches enjoying views of the historic windmill. Our onsite bakery is something of a local institution and serves a whole host of traditionally-baked treats made right here at the mill.
Win a £100 Blacks Voucher!
If you've stayed at Bircham Windmill campsite, please take a minute to tell us about your experience. Every month, one lucky reviewer will be picked at random to win a £100 voucher, courtesy of our recommended retailer Blacks. Each review counts as one entry, so get writing!

Reviews
Add Your Review
Delightful for kids and family
This is the second time we've camped here over the past two years. New showers and washing facilities are great and very clean. This is a small, well-run and friendly little campsite. Perfect for young families and the parents can relax while the kids run around freely on the grass, enjoy meeting the farm animals next door, do some baking and eat fresh rolls and cakes. Our son and our friend's kids spent hours playing with the friendly dogs and up in the games room playing table tennis. We stayed on a pitch without electricity (no problem) and our friends had the Ryeland Shepherds Hut which they loved. This place is close to good pubs and we travelled to Blakeney Point and Holkam every day to enjoy the coast without a problem. I hardly ever bother writing reviews, but feel that this little place deserves a mention. The owners were well organised, relaxed and accommodating over a busy Bank Holiday weekend. Highly recommended!
Poor customer service
After a recent visit to bircham windmill I was disgusted in the way that I was spoken to by a male member of staff. Upon arrival I jointly gave my name and my sister's name to the girl who was checking people in. She gave us 2 numbers of the pitches which were allocated to us. We had only booked 1 pitch for 1 night. We were not informed at any point which pitch was allocated for 2 nights and which one was allocated for 1 night, so didn't think there was a specific way round. However on our second day i received a voicemail early evening asking me to contact the windmill. When I did I was spoken to very rudely by a man telling me I was on the wrong pitch and I was given the correct pitch the day before. When I tried to explain we were basically given 2 numbers and no information about which pitch was for which booking. He told me I had been told (He wasn't there when we checked in, so not sure how he knows what was exactly said) I was there and so we're 2 other adults and the only information we were all aware of was the 2 pitch numbers. If we were aware of exact pitches we would have camped in the correct space. I do not appreciate being spoken to in a rude way when it was an honest mistake, due to not being given specific information. He did not see any blame on their part so I was basically being told I was a liar. The day we left I was planning to take my 4 children up the windmill and to do the bread baking, however after this I felt very uncomfortable and didn't want to put myself in any situation where I might be spoken to again in a rude way. I will never return and will not be recommending this place as I wouldn't want any other customer to be accused of something and be spoken to in the way I was. Very poor customer service.
Great place to visit for the day, even better to camp.
The windmill is well worth a visit even if you are not camping. Going up to the top of the windmill won't take long, but I found it quite exciting to climb up the narrow tower. In Norfolk this is also a rare opportunity to find a high point to look over the countryside. Once you've done that, the animals, garden area and tearoom make it a great place to spend a bit longer. When camping you get to stay a few extra hours in the garden after the crowds have gone. I found that a really nice place to relax until dinner time (especially if you like the company of sparrows) and the other animals. The camping facilities are abundant. There is a fridge available to share, games room, washing machine, etc. I didn't make too much use of these (except the WiFi), but it's obviously helpful if you are on a longer trip. And I went to sleep with a perfect view of the windmill with the animals grazing in the foreground! As I live nearby, I didn't really leave the campsite as I was only there one day. However, this is a brilliant area to cycle, and there are plenty of things to see around the North Norfolk area. So you could easily stay longer.
Fabulous site
This site really has so much to offer, we stayed one night ourselves and then added an extra night and even came back after our weeks touring around Norfolk. The tearooms are great, do lovely cake and sell the cheese produced on site, and when you add that to the fresh bread they do and sell in the bakery, this is heaven. The multiseed bread is great, but to be honest all the bread is good. We've been there when the site is very quiet and also when the site is busy and at both times the facilities cope really well, so no worries there. The staff are really friendly and chatty and come round to see if everything is okay. Given the location it is a place we'll definitely come back to if we are down in Norfolk again.
Great family holiday
We have just returned home after a 4 night stay at this lovely campsite, easy to book online and easy to check-in. The facilities were clean and always had hot water for a shower, of which there were 2 family showers and a separate 1 in shepherds hut. It is easily accessible for lots of things to do and you can also spend the day at the campsite and climb the windmill, bake some bread or just sample all of the cakes that are freshly made every morning!! A great outdoor play area with farm animals to look at and even watch sheep being milked! Sound amazing so far? There is there own cheese to purchase in the bakery, and to top it all off a lovely big games room with toys, books a big tv and a table tennis table, free WiFi on the site. In the kitchen area a toaster, kettle, microwave and freezers for use, in the family shower block you can use the washing machine if you really must do washing when you're away! Arrive prepared with your food because there is not a little shop onsite but loads of local shops and supermarkets not far. All in all we, as a family of 4, 2 boys aged 5 and 12, had a very nice camping time on this site and fell in love with West Norfolk! You can't go wrong here !!
Delightful!
We stayed in Romney the Shepherd's hut; such a cute little hut and we had a brilliant time. A cream tea was provided in the fridge (big enough for a couple of tupperware boxes) and a mini bottle of wine too! The shower hut was amazing - clean and spacious! There was also a good toilet and a games room with more fridge space and a place to wash up. We were given a ticket to get into the gardens and a discount for the windmill. Loved visiting the animals and making bread in the windmill with our free coffee. Adorable place and we had the best time, thank you!
Very Relaxed Site
We booked a very last minute pitch for 4 midweek nights mid September 2016. Booking was easy via CoolCamping website. Arrived got a friendly welcome and got a quick, "there's the field, showers toilet & Facilities," and we were done. No fuss, no stress, no rules, just pick the pitch that takes your fancy. We were 1 of only 4 tents on site that week, so we were all nicely spread out, As you would expect the site was very quiet at night and in the mornings, so no disturbed sleep. The shower hut was great, clean and spacious and always had hot water. As well as a guests fridge, cooking and cleaning facilities, there is loads of space for rainy days, so a few dinning tables, if you want to eat indoors, Table Tennis, and a big tv with DVD player. All very handy I am sure if you need to hide from the weather. My wife enjoyed exploring the windmill,and the bakers and cafe are very good. We didn't visit the animals, but as they were in the field next door, there was plenty opportunity for them to visit you. Location wise this is well placed to visit lots of beautiful country and seaside towns, with Kingslynn only being about 20 minutes away. If you are looking for a very laid back informal site I can't recommend Bircham Windmill enough, and will be coming back if visiting Norfolk again I am sure.
Lovely setting and great for kids
We spent two very pleasant days and nights here. Two nice open fields for the kids to play together, plus free access to a communal garden with play equipment and animals to pet was a great hit with all the children. Breakfast each morning with gorgeous bread straight from the oven was wonderful! The only gripe we had was the single shower breaking down and it taking 48 hours to fix it. The owners are very pleasant and the campsite had only been open a few weeks, so I'm hoping they will learn from this experience and have someone on standby to quickly fix problems like this in future. It was a simple fix, but the impact was significant on everyone camping there over the weekend.
Lovely!
Just got back from 3 nights here after booking it at the last minute on Saturday morning. A big field with an incline in the middle, which the kids loved hurtling up & down, animals in the field next door (again the kids loved this!) electric hook ups on some pitches, shower in converted horse box which was clean, hot & free... always nice. There is a tearoom & bakery on site as well, which did lovely cakes. Didn't get round to going up to the top of the windmill but we are definitely planning on going back so that will be on our to do list. 😀
Best Price Guarantee, with no fees
Instant booking confirmation
Trusted for 10 years
A chance to win camping goodies in our regular competitions!
Book campsites near Bircham Windmill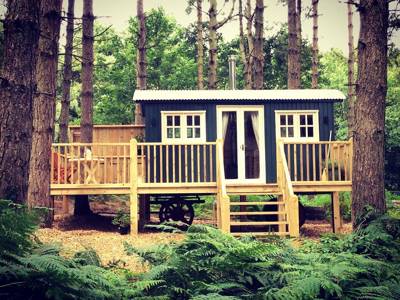 i
Glamping in Norfolk
Glamping in East Anglia
Glamping in England
Available:
2 Shepherd's huts
1 Bell tent
1 Tree house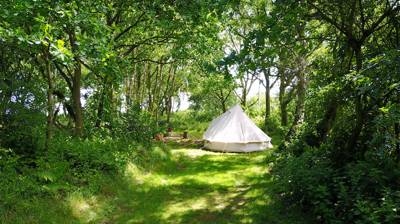 i
Campsites in Norfolk
Campsites in East Anglia
Campsites in England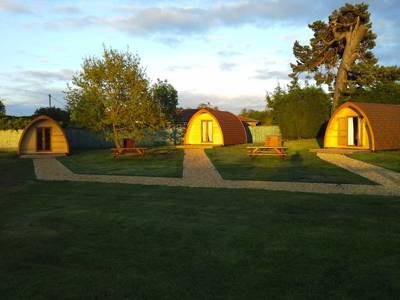 i
Campsites in Norfolk
Campsites in East Anglia
Campsites in England
Available:
2 Pitches
1 Pod