A tiny farm campsite in the Fens complete with views of Ely cathedral
Braham Farm delights far beyond expectation. Look at the map and the signs are not hopeful: there's a railway line to one side and the main Ely to Cambridge road on the other. However, once you've left the frenzied race track of the A10 behind you, and have made your way across a field to the farmhouse, a much more promising picture emerges.
Around the side of a wonderful old farmhouse there's a large lawn with a simply fantastic view across wheat fields to Ely Cathedral. At this point you could be forgiven for continuing your search for the campsite in some field beyond, but the joyful truth is that the large lawn is the campsite, and the wonderful old farmhouse its perfect backdrop.
But back to the view. Somehow, rather than glimpsing just the very tips of the towers of the elegant house of worship, whole swathes of what travel writer HV Morton once described as 'the only feminine cathedral in England' are visible. If you care to walk to it (it's only a couple of miles away), a footpath from the farm takes you to within a stone's throw (though best not, with all that stained glass about).
Cross another part of this 450-acre arable farm and dive under the railway line, and you can join the 150-mile Ouse Valley Way, or the more modest 50-mile Fen Rivers Way as they surge along the banks of the Great River Ouse.
Details
Facilities
Loos: 1 Unisex. Showers: No. Other facilities: CDP. Stuff for children: No. Recycling: Everything.
Dogs: Under control. Fires: No open fires; BBQs off grass. Other: In winter only tents and caravans towed by 4WD vehicles are permitted
Nearby
Ely Cathedral (2¼ miles) – having seen it from afar, you might as well have a look at what's inside; 01353 667735. Wicken Fen, Wicken (7 miles) – various trails on the National Trust's oldest nature reserve carry visitors over a wetland area brimming with rare species of wildlife (and there's a café too); 01353 720274.
Food & Drink
The Cutter Inn (independent), Ely (2 miles) – this pub/restaurant right on the river has only been open since 2006, but is already a multi-award-winner (and does a glutenfree menu too); 01353 662713.
Open
All year
Location
Braham Farm, Little Thetford, Ely, Cambridgeshire CB6 3HL
Getting There
Train station: Ely (2 miles) – Cambridge to King's Lynn line. From Ely, the Stagecoach (www.stagecoachbus.com) bus no. X9 passes the farm.
Reviews
Add Your Review
Rated ★★★★★ over 1 reviews
Braham Farm
We paid £5 for two adults, one child and one 4-man tent, at this tiny campsite near Ely. There are no showers or washing-up facilities, and only one toilet; but then there is only room for four or five pitches, so you're unlikely to have to wait long. This is a working farm and the campsite is the side lawn of the farmhouse. There is a water tap and electric hook-ups are available. The camping lawn is surrounded by trees, and bird and insect life is plentiful. This may be the smallest and quietest campsite I have ever stayed at, and we loved the tranquility and simplicity!
Book campsites near Braham Farm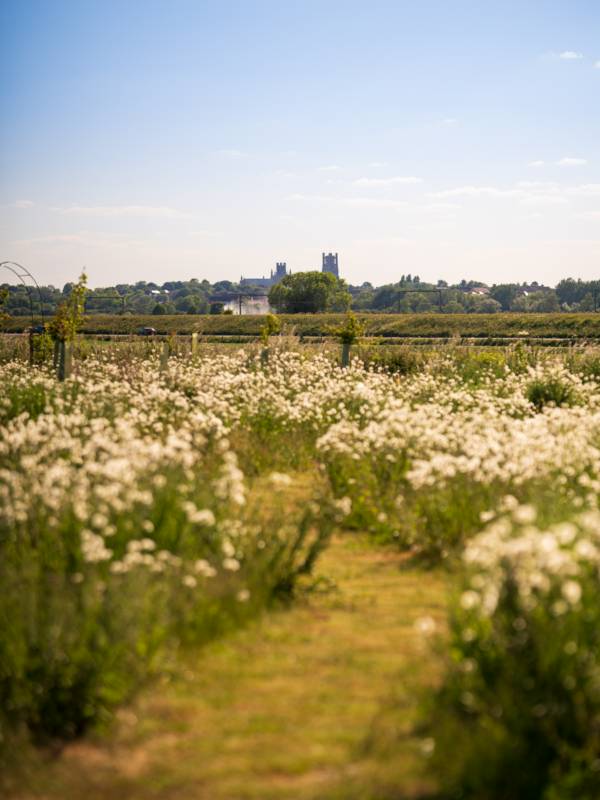 Campsites in Ely
Campsites in Cambridgeshire
Campsites in East Anglia
Available:
20 Pitches
3 Timber tents
1 Cabin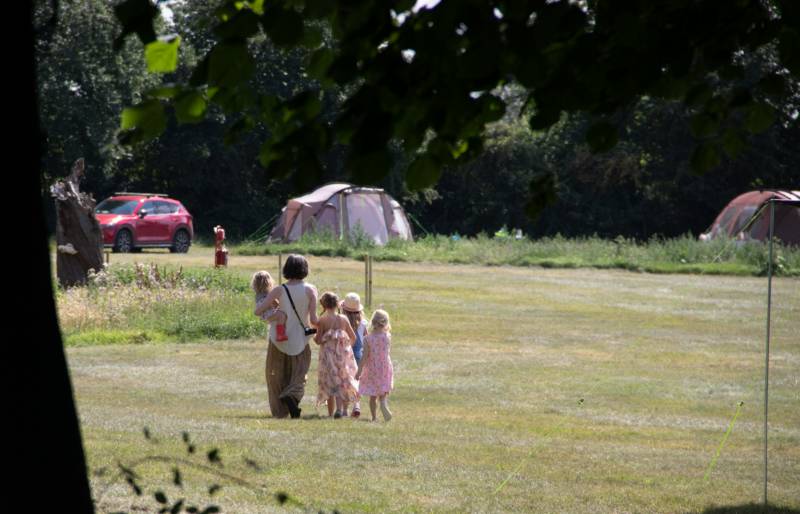 Campsites in Cambridge
Campsites in Cambridgeshire
Campsites in East Anglia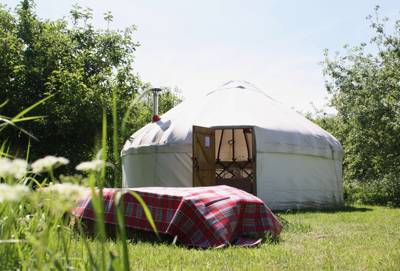 Campsites in Cambridge
Campsites in Cambridgeshire
Campsites in East Anglia
Available:
3 Pitches
1 Yurt or Ger
1 Tipi
...