The highest campsite in Europe,with head-clearing air and great views
Switzerland is, of course, a little odd. It's no coincidence that Einstein developed his theory of curved space-time whilst working as a patent clerk in Bern, nor that the giant CERN particle accelerator buried in the Swiss soil has men with wild hair and perspex goggles poring over pesky little particles that may or may not exist. There's just something a little bit weird about the place that seems to lend itself to wacky scientists, discombobulated theories and strange coincidences.
Take Camping Arolla, for instance. Back when Cool Camping first visited the place we were struck by the inspiring views – surroundings that ached for activity and mountains that longed to be climbed. Yet while we were penning our first reviews and snapping away with the camera, current owners Laurence and Georges were doing just that – scaling the local slopes and enjoying the undeniable beauty of this Swiss gem. Indeed as we pitched our tent and pushed our pegs into the fertile mountain soil, they too might just have been claiming their patch of paradise beside us. Didn't someone help us with the guy-ropes? Who was that man that pointed out the quiet local walk?
It seems the only thing we could be sure of as we wound our way up the valley road to return to one of our favourite European campsites was that these affable owners fell in love with Camping Arolla just as much as we did. So it's easy to understand why they came back and took over the place in 2014, aiming to retain its traditional camping charm. But was it a coincidence they discovered the place just as we did? Is there a reason they have been blessed with just the right attitude to run this alpine campsite? Is there a science behind the perfect camping experience? Who knows? Who cares? Just take a look at the views and forget all about the local desire for quirky theories.
Just shy of 2,000 metres up in the Swiss Alps, Arolla is a spacious site of grassy terraced pitches. Some spots provide sweeping vistas back over the valley through which you arrived. But if you pitch your tent on the shoulder of the hill you can enjoy the best views up towards the 4,000-metre summit of the north face of Mont Collon and the Pigne d'Arolla. Hovering above the site is a very nasty spike of rock, like a vast hypodermic needle, which would certainly bring tears to your eyes if your doctor came anywhere near you with it in his hands.
Apart from the challenging climbing, there's fine walking to be had in these parts and one of the many routes to note is up to Lac Bleu, easily accessible from La Gouille. It's a relatively short walk that meanders gently through forest and meadow before climbing, admittedly pretty steeply, up to the lake.
And when you reach the top, you'll certainly need to give yourself a reward. This comes in the form of an absolutely crystal-clear lake – watch the waters cascading over rocks into a series of pools trickling down the hill. Even more good news is that there's a pleasant little café down at the start of the walk, with the chilled beer you'll probably be in dire need of after all your exertions.
But if even that sounds like too much effort – this is supposed to be a holiday after all – there's always the luxuriant green grass of the site, which is a very comfy place to plonk yourself down to while away the odd afternoon. Blame the altitude and all that wonderful pure mountain air for getting you so giddy you find yourself in urgent need of a quiet, relaxing lie-down. Either that or blame the weird goings-on at CERN, where no lesser a brain than Stephen Hawking has warned that the place could create an enormous black hole that might even swallow us all up. All the more reason to get up to Arolla whilst it's still there.
Best Price Guarantee
Easy and Secure, with instant booking confirmation
Trusted for over 10 years
A chance to win a brand new Coleman tent!
Gallery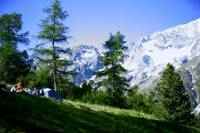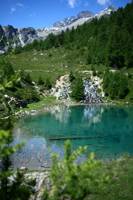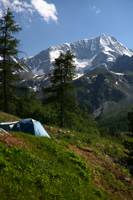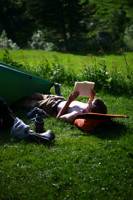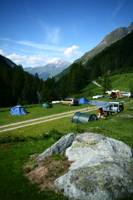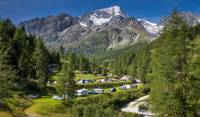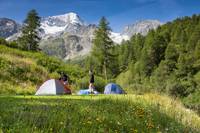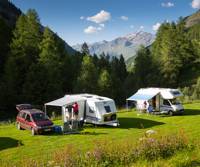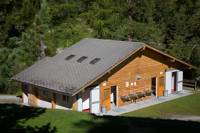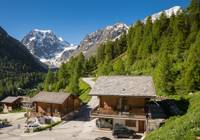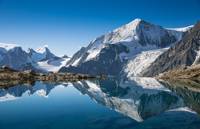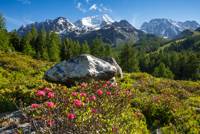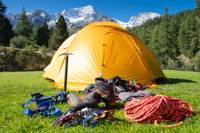 Book campsites near Camping Arolla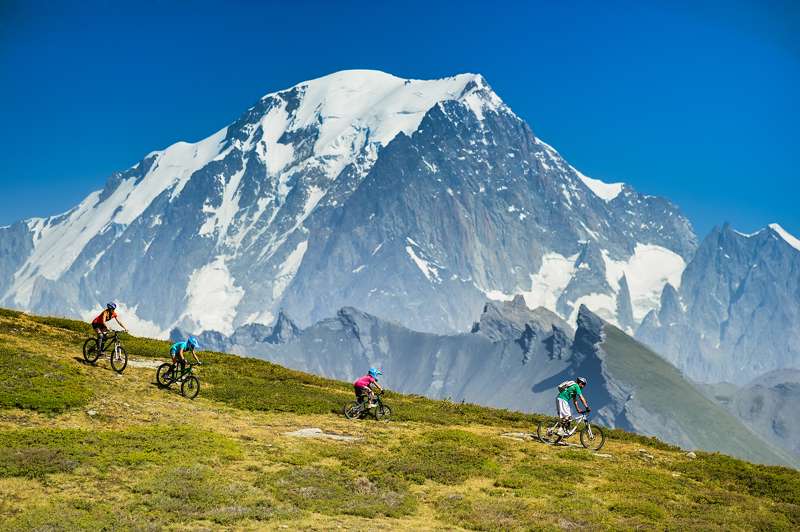 i
Campsites in Hautes-Alpes
Campsites in Provence Alpes Cote D'Azur
Campsites in France
Available:
3 Pitches
1 Bell tent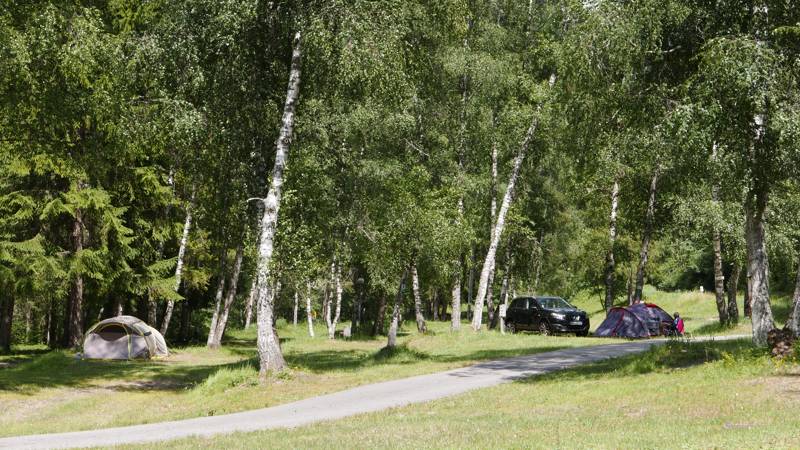 i
Campsites in Savoie
Campsites in Rhône-Alpes
Campsites in France
Available:
1 Pitch
1 Bell tent