The Sierra Nevada (meaning snowy range) is an epic, spectacular mountain region in southern Spain and home to the countries tallest peaks and finest vistas. Predominantly known for its blue skies and abundant sunshine, the area is also a popular winter destination due to its excellent ski season (from December to May) making the Sierra Nevada a delightful place to visit any time of the year.
Located at its base, the Nomad Xperience can be found in a lovely, spacious garden with mountain views and beautiful wild flowers bursting with colour. Guests have three camping options (or more appropriately, glamping options.)
The surprisingly spacious yurt with its comfy bed and traditional Mongolian decor is a real winner. All tucked up in bed, experience the magic of gazing up at the starry Spanish sky whilst drifting carelessly into the land of dreams - surely the perfect way to end a day. For those planning a winter visit, the colourfully painted gypsy wagon is a cozy alternative to nylon when the weather turns a wee bit chilly. Finally, the traditional North American style tipi is furnished in a welcoming, romantic style – from the sheepskins thrown across the bed, to the endless pile of pillows, this dwelling truly feels like a home away from home.
After a couple of glorious days relaxing in the foothills of the Sierra Nevada, you may want to reacquaint yourself with civilisation. Thankfully Granada won't let you down as it offers an almost never-ending range of activities, from trekking up Veleta mountain to canoeing on the Rio Verde and snowboarding down the Sierra Nevada to surfing on the Mediterranean, this area really takes the cake for adrenaline fueled fun.
If it's the quirky accommodation that brings you here, it will be the cheery hospitality, jaw-dropping views, and unbeatable location that will keep you coming back. With the towering Sierra Nevada  mountains as its backdrop, there's no doubt The Nomad Xperience is a stunning site and well worth a visit.
Best Price Guarantee
Easy and Secure, with instant booking confirmation
Trusted for over 10 years
A chance to win a brand new Coleman tent!
Gallery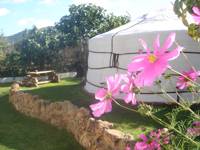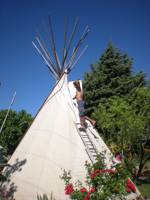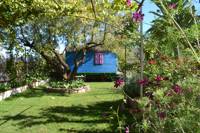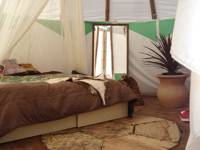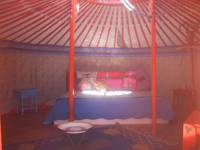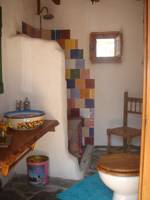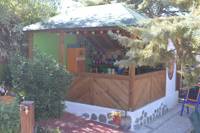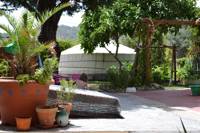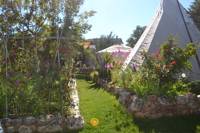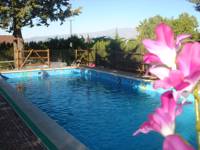 Book campsites near Nomad Xperience