Buzzing site set in a beautifulnatural valley
'Welcome', says the laminated sign pinned to the door of the wooden reception. 'If we're not present you can find us in bar…just find nice spot for you and see you later…'
The sign says a lot about Camping Menina. It tells you that the site is laid-back; it suggests that the owners – Jurij and Katja – are open-minded, trusting and probably very busy. And it reveals a beautiful truth – that this is a campsite with a bar.
Indeed, Menina buzzes in the way a campsite should. It's a wonderfully sprawling place that has developed slowly and organically within a section of natural forest in Slovenia's striking Upper Savinja Valley. Like the region, Menina has retained much of its sylvan charm. Branches flutter flirtatiously in the valley breezes, dapples of sunlight dance on the grassy floor and a silver brook tinkles merrily by. It's the kind of scene that makes you reach immediately for your acoustic guitar.
Though it's divided vaguely into sections – a tipi camp (complete with friendly ponies in an adjacent meadow) lies in one area, a row of comfortable wooden cabins lines another – visitors generally do as the sign says: find a spot wherever looks nicest…and pitch. There are plenty of options; with 180 spots in total Menina tends to have room for everyone, though the site doesn't feel as big as that figure might suggest, due to the haphazard layout.
Menina prides itself on being a thoroughly sociable place. There's a nice, natural lake to gather around instead of a formal swimming pool; an extensive outdoor playground close to the bar/restaurant so you can grab a coffee and chat whilst keeping an eye on the kids; and the staff take a fairly spontaneous approach to organising everything from discos and concerts on the lake to guided tours and excursions.
In the evenings, people hang out at the bar/restaurant, taking advantage of the very decent food (fish, meat and vegetarian dishes on offer) or just to sip a cold beer from the bar. This attitude engenders a broad demographic. Everyone from kids and teens to young families and older folk – an international mix – feel comfortable here, which all makes for a friendly ambience.
As well as tents, you'll notice an abundance of canoes, kayaks, bicycles and climbing gear lying around. The site is perfectly placed to explore not only the gorgeous Upper Savinja Valley, but also the Kamnik- Savinja Alps and the nearby Logarska Dolina (Logarska Valley). The Upper Savinja Valley is in total over 21 miles (35 km) long and, as well as the River Savinja, it also boasts the Dreta – double-bubble on the water-sports front. Unsurprisingly, then, swimming and kayaking are popular here, and since it tends to rain at least once a week in the valley, rafting is, too.
If you are an enthusiastic hiker you'll love the surrounding mountains, which offer a multitude of paths and mountain-biking treks, some including overnight stays in huts. The site can arrange tours and supply maps, and it also caters for more extreme interests such as canyoning and paragliding.
Slovenia's diminutive but cosmopolitan capital, Ljubljana, is just an hour's drive away (50 miles/80 km). Whilst you may be hell-bent on getting away from city life, if you haven't seen this charming city before, you really should. With its stunning architecture, alluring history plus a multitude of cool boutiques and hip coffee shops, it's still a world away from Menina's feel-good idyll but is a complementary delight all the same.
Gallery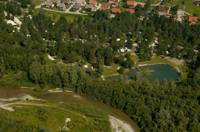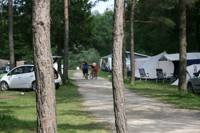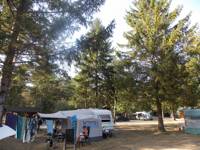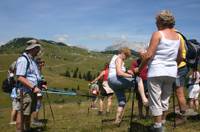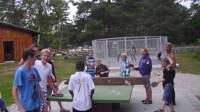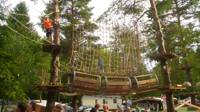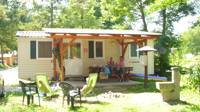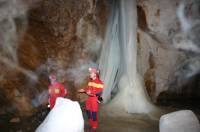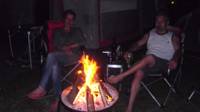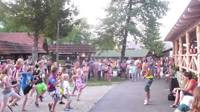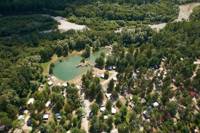 Best Price Guarantee, with no fees
Instant booking confirmation
Trusted for over 10 years
A chance to win £50 of Cool Camping vouchers!