Attractive, friendly site on thebanks of the Soca: perfect for water babies
If you're planning on pitching at Slovenia's Kamp Liza it might pay to bring along your personal kayak. With so many others lying around, without one you might feel a bit left out. The site offers access to two rivers: the emerald-green Soca and the clear, wild Koritnica, making it a serious boon for all aqua aficionados. Surrounded by the thrusting peaks and lush pastures of the Bovec valley, this site is a large, laid-back space. Groups are usually directed to the lower terrace, next to the burbling Soca; families gather in the central area, whilst independent tenters head to the furthest field, to strum guitars, sip cold beers and break out the barbie.
Nearby Bovec is tiny, but it's 800 years old and one of the area's key centres for adventure sports. This means not just kayaking, but mountain-biking, canyoning, white-water rafting and even skiing in winter. Bovec also has an array of cafés, shops and restaurants, as well as a daily dairy market and helpful tourist office. From here you can get up to the gorgeous Julian Alps (watch out for the windy roads!) and the attractive Triglavski Narodni Park.
Yep, Kamp Liza, with its wonderful access to so much natural beauty and relaxed ambience, is a truly inspiring place to be – kayak or no kayak.
Best Price Guarantee
Easy and Secure, with instant booking confirmation
Trusted for over 10 years
A chance to win a brand new Coleman tent!
Gallery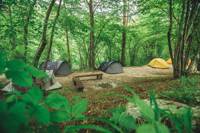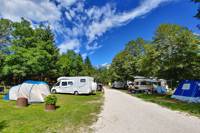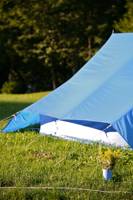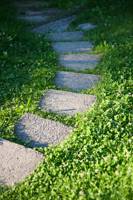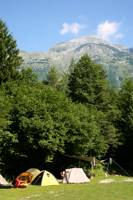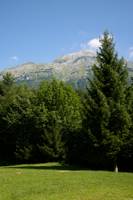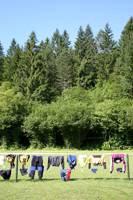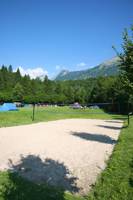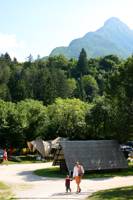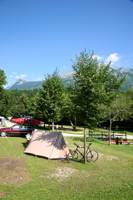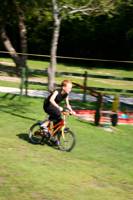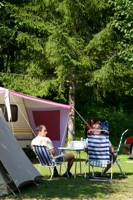 Reader Reviews
Add Your Review
Great location
My son and I have just returned from a motorcycle tour to Europe and I took Cool Camping's recommendation when we arrived in Bovec in the early evening in June. We were not disappointed. It was charming. Big pitches (and very uncrowded anyway). Good facilities and a decent on-site restaurant (with good beer!). The river (very cold for paddling) was lovely but the whole situation was very scenic. Worth the detour off the main road from Bovec. I wish we had stayed two nights.