Low-key camping inthe Algarve's forested mountain range, with excellent options for walking,biking and canoeing
Let's get the Algarve elephant out of the room: Portugal's popular holiday destination sold its soul to the tourist devil 50 years ago and never looked back. Brash resorts clutter parts of the sandy south coast, attracting swarms of bucket-and-spade-wielding Brits every summer. However, the forested Serra de Monchique, the Algarve's mountain range, is a totally different story – more about charming castle towns and chestnut woods than beach bars and holiday villas. High above the coastal crowds, Quinta de Odelouca overlooks a tranquil river basin, and is a serene base for exploring the unspoiled Algarvian countryside.
Almost all of the 25 pitches come shaded by olive trees, but from May to September campers are advised to pack some extra gear to ensure a spot of shadow (tarpaulin will do). The basic but clean sanitary facilities offer something for everyone – there's a baby-changing room, disabled friendly showers and a chemical disposal point for the caravanning community. There's even a saltwater swimming pool, perfect for cooling off on those scorching summer afternoons.
But those are the details. The big picture is Quinta de Odelouca has an outstanding mountain vista, with high peaks puncturing the blue skies all around. Given this rural location, the site is a perfect base to do some serious hiking, mountain biking or canoeing. The sloping mountains of the Serra de Monchique are made up of chestnut woods and fleeting oaks, and it's one of the few areas of Portugal that displays dazzling colours in autumn. However, if operating an accelerator pedal is more your idea of a work-out, then the winding mountain roads are a tempting prospect too.
With so many interesting pursuits on your doorstep, it might be a struggle to stand still long enough to achieve some all-important rest and relaxation. But as the sun sinks behind distant hills, zip up those tent-flaps, snuggle into your sleeping bag and join Quinta de Odelouca's version of the Mile-High Club – snoozing above sea level in the freshest of mountain air. After spending a few days camping in this lofty spot, most outdoor enthusiasts will find it difficult to say goodbye. But don't worry, you're welcome back any time.
Best Price Guarantee
Easy and Secure, with instant booking confirmation
Trusted for over 10 years
A chance to win a brand new Coleman tent!
Gallery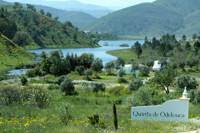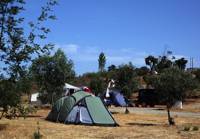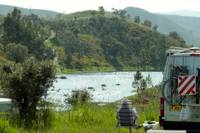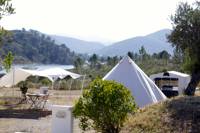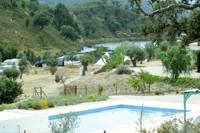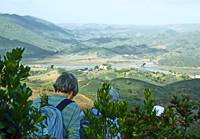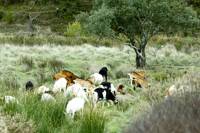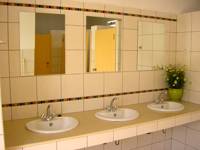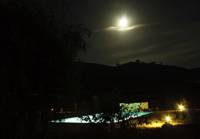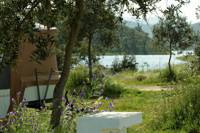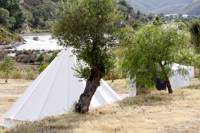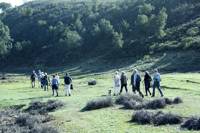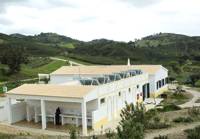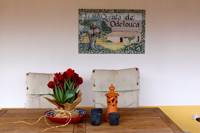 The Owner Says
Quinta de Odelouca is a small rural campsite in the "campo" of the Algarve, just half an hour from the beautiful beaches. Free yourself from daily stress and slow yourself down. Feel the sun on your skin, hear the birds and discover the beautiful wild flowers in spring including orchids. Wake up in the morning with the bells of the goats of Manuel. Have long evenings with your friends under billions of stars. Or, just daydream in front of your tent - perhaps you will get the most splendid ideas!
On Quinta de Odelouca we combine camping in nature with a high standard of facilities. Clean sanitary, good showers and a fine saltwater pool. The site is suited for caravans and tents.
Electricity is 10 amp. We make use of solar panels for heating the water, floor heating and one third of our electricity needs.
We wish you a hearty welcome! Bert & Thea.
Reader Reviews
Add Your Review
Weekend
Just to say we had a wonderful weekend in 2010