Sunshine, peace and a gorgeous sandy beach at this established campsite formerly known as "Quinta dos Carriços"
You're dreaming of guaranteed sunshine, a beach, peace, privacy, clean facilities and an onsite restaurant for when you don't want to move a muscle – with good transport links. Well, how about this for camping nirvana?
Situated far enough from the overdeveloped tourist ports, but within reach of lively shopping and bar action is this walled, Eden-like campsite. Over the past two decades, the owners have planted seeds
and cuttings from their travels, creating botanical mayhem that will make you feel as if you're camping in a garden centre.
Marked plots near the entrance are spacious, terraced along tree-lined avenues. There's a second zone of larger pitches, but wherever you end up you're guaranteed shade – a blessing under the Portuguese sun.
If you want to venture further afield, time the 20-minute drive to the lighthouse
at Cabo de São Vicente – the most southwesterly tip of Europe (next stop, America) – to catch a majestic sunset that will humble your soul. Closer to home, a short amble will take you to nearby Salema beach – like many on the Algarve, it's full of pink-skinned Northern Europeans wishing that life could be like this every day.
Best Price Guarantee
Easy and Secure, with instant booking confirmation
Trusted for over 10 years
A chance to win a brand new Coleman tent!
Gallery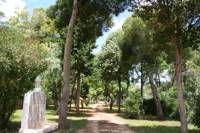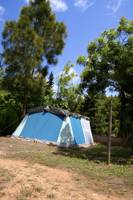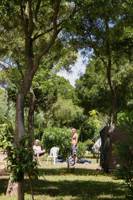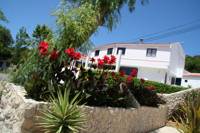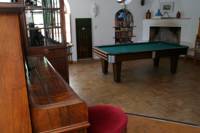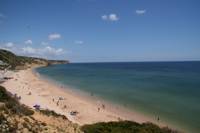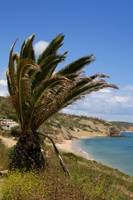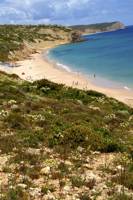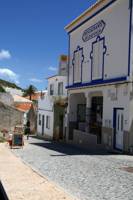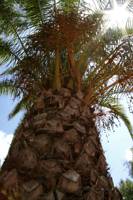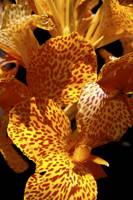 Reader Reviews
Add Your Review
Beautiful Campsite
Lovely site that offers space, privacy and a really very good bar/restaurant. Only 20 minute walk from the beach in Salema Village. 
Nice even in high season
Beginning of August, we have stayed two nights at Quinta dos Carricos. All in all the experience was good, especially because many campsites at the Algave are overcrowded during August. 
Pros:
Good location in between Lagos and Sagres. Many tress and lots of shadow. Friendly and helpful staff. Good Coffee. Not overcrowded. Clean and well maintained. Calm.
Cons:
Not directly at the beach, walking will take at least 30min. Bathrooms and Showers are not very central, depending where you have your tent it might be a long walk. Same situation concerning the internet, it most probably will be a long walk to get online.