A Portuguese paradise for explorers, tree-lovers and anyone who likes the fresh air and sweet smell of an evergreen forest. The perfect patch for sleeping off that sweet hiker's fatigue.
Lima Escape is what estate agents would call 'wonderfully appointed'. Nestled on the western-edge of Peneda-Gerês National Park (also known simply as Gerês), where 70,000 hectares of vast, amphitheatre-shaped space wows visitors each year with its deep river valleys, colossal peaks, and magical forests of oak and sweet-scented pine. With so much exploring to be done, you'll need a campsite close-by where you can sleep off that sweet hiker's fatigue. Thankfully Lima Escape ticks that box and many more...
The site is huge (there's capacity for 400 campers), yet it seems to maintain an intimate atmosphere whilst still showing off the site's vast, spectacular natural beauty. And what natural beauty there is. Pitching up in lush woodlands, surrounded by oak and pine trees, whilst the River Lima snakes its way nearby is a real pleasure for even the most seasoned camper. When the torches are switched off, and all you hear is the wind in the trees and the patter of weaving water, you realise Lima Escape is a bona fide camping nirvana.
One thing's for sure, you won't get bored. If you're an enthusiastic rambler, you'll love the surrounding mountains which offer a multitude of high-elevation paths and mountain biking treks, with views to knock your socks off. Gerês (Portugal's major National Park) is spread across four dramatic granite peaks, and is especially popular with hikers in April and May when it's twisting trails bloom with wildflowers.
The park is home to over 140 bird species including the eagle owl, honey buzzard and the whinchat, all of which are seldom seen elsewhere in Portugal. Animal lovers are also in luck, with ibex, wolf (don't get too close!), pine martin, stoat and wild Garrano ponies all roaming the parks many moorlands.
Back at Lima Escape, your time is very much your own. In the evenings many choose to rendezvous by the snack bar, taking advantage of the full-flavoured food (homemade pies, sausages and hamburgers), or sipping a cold beer on the terrace. However, if you'd prefer some 'me time', Lima is the kind of peaceful, unspoiled patch where you can unwind without the fear of being disturbed.
Best Price Guarantee
Easy and Secure, with instant booking confirmation
Trusted for over 10 years
A chance to win a brand new Coleman tent!
Gallery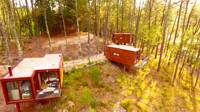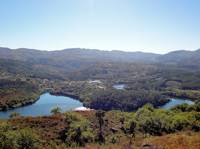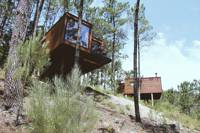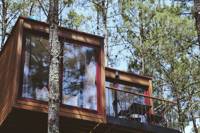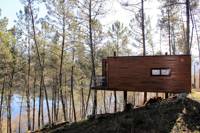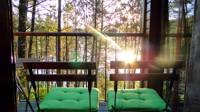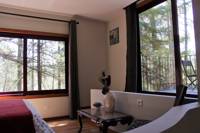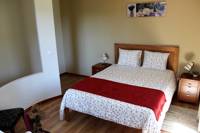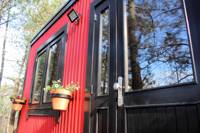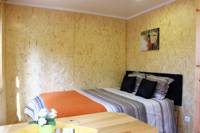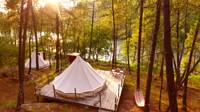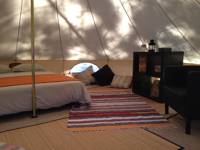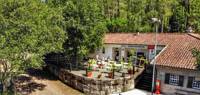 Video Tour
The Owner Says
It's a really lovely place for a nice, comfortable escape back to nature with every possible adventure including water sports, mountain climbing, discovering natural lakes and waterfalls, horse riding, 4x4 walking, moto-4 touring, bird watching, exploring historic villages, wine tasting and many other things which Nature and the local hospitality of Peneda-Geres Park can provide…
Out team is waiting for you and we hope to make your stay really special and unforgettable!
Reader Reviews
Add Your Review
Great Value at Portuguese River site, Lima Escape
After utilizing the Cool Camping Scotland and France guides over the past few years we decided to be slightly more adventurous and purchased the European version of the book for 2017. Initially this was to help us plan a trip to Northern Spain (from Northern Ireland) via Cherbourg, in our trusty converted 2012 VW T5 campervan, which we have named Stormie. However, having read the book and consulted the maps, we decided to include Portugal in our itinerary. We arrived at Lima Escape via the town of Lindoso, where the castle is definitely worth visiting, and free. This was roughly 90 minutes from our previous stop at Cepo Verde, near Braganca (www.montesinho.com/en/cepoverde-campismo ). The site was easy to find and just off the N203, a good standard road, through very pleasant green countryside. You can dip back into Spain briefly if you want faster roads. There were a choice of pitches available for campervans, under trees or overlooking the river itself. There are also two good sized toilet blocks within close proximity to everywhere on site. For those in tents there are also plenty of picturesque pitches overlooking the river. We couldn't get a pitch close enough to the electric hook ups but reception, where excellent English is spoken, provided an extension cable for €1.25 a day. The site itself is a great area of relaxation, perfect for people spotting, or for those wanting more strenuous activities. There are adventure opportunities at the river or convenient access to the Peneda Geres National Park. We had planned a hike to the remote village of Germil, but the heat cut our trek short at neighbouring Sobredo, which is a step back in time and can be accessed by car too if you don't fancy the walk. A word of warning though, in summer it can be very warm here, so a shady pitch can bring blessed respite. Of course the heat also helps indigenous species such as lizards and even snakes, to flourish, but this shouldn't discourage you. We stayed two nights here and ate at the restaurant on site, which was very tasty and very reasonable. Local wine is less than £1 a generous glass. Bread is also available to order for morning collection. I also used my ACSI camping card (https://www.campingcard.co.uk), for off season camping, which meant we only paid €13 a night, including the electric hookup. A real bargain. This is a great site, with everything you need on hand. There are lists of recommended walks to available - but wear proper shoes, those snakes can bite. The immediate area doesn't have a plethora of facilities or shops, though Lindoso really isn't far by car of the need arises. We stayed two nights here, which we felt was the perfect duration. In cooler climes we could have undertaken more walking and extended the trip, but Galicia called. Our destination after Lima was the fabled Santiago de Compestela, another beautiful drive, another must see and all very accessible. Lima Escape is worth visiting as part of a wider trip, with a wonderfully relaxing atmosphere, good value and plenty of outdoor activities on hand.
Not as glamour as it could have been!
We recently stayed 3 night in a tipi here and while the location and site is stunning, we were disappointed with the glamping. There was basically just a bed in the tipi - no extras or useful things like a place to store clothes. No useful accessories. For 55 euro a night, we thought it was a let down and only saved by the great location. For camping (with you own kit) i say you are on to a winner!
"by the River Lima I sat down and escaped..."
I have had the privilege to be the first one to experience the bungalow, one of their glamping options.
The experience was most rewarding for my kids, that had the opportunity to jump around as much as they could before we went for a nice dinner, having a typical local dish, in a very cozy restaurant.
The experience of sitting on the varanda during the evening twilight, with nothing but the sounds of the pine trees and oaks, the shy birds that once in a while allow us a glance was a moment of peace. 
My purpose of the stay was to rest and stack energy for a hard week coming up, but it was so quiet that the privacy of the bungalow allowed me to be in bed looking through the window.
I was exhausted but the dawning sun awoke me gently and made me sit up and see the whole morning sun rising, from 5:30 to 7:00 am - with the calm waters of the River Lima mirroring the golden light through the surrounding green and yellow tones.
It is just like having a hotel room with all comfort in the wood! A small kitchen allowed me to make my own breakfast just as I like it and the whole room breaths the care of little details that made us feel welcomed.
I can't wait to repeat the experience - so do my kids! :)