Luxury 'camping' on an islandretreat, complete with real fires in the tipis
You know you're onto a good thing when the only means of getting to a campsite is by boat. Not only does this mean no cars, but also no cares. Leave both on the mainland before taking a gentle 15-minute chug across the waters of Lake Veluwe (straddling both Flevoland and Gelderland) to the peaceful reed-enclosed retreat of the wonderfully named CampSpirit. Situated on De Kluut island, the campsite is a delightful mish-mash of canvas dwellings from all over the world. Take your pick from seven Native American tipis (one serving as the communal lounge), a Swedish tipi, three Sahara tents, and a very special Mongolian yurt. And the Eastern wedding tent, all the way from Pakistan, provides the perfect space for the relaxing workshops held throughout the year.
Opened in summer 2007, CampSpirit has been a labour of love for its dedicated creators Janneke and Doron. They painstakingly shipped the dwellings over one by one and constructed them right from scratch, before embarking on making every piece of furniture themselves. Having travelled around Africa to get a few ideas, they wanted to set up something different from the average Dutch campsite, and they've certainly succeeded. This is a carefree, comfortable sanctuary, where you don't need to worry about setting up tents or lugging cooking equipment around. In fact, you don't need to bring much with you at all, except for a few items of clothing, essential personal stuff and some nourishing fresh food. Plus, perhaps, a copy of Thoreau's Walden. Everything else is already here – for you to use. So sit back and relax.
The dwellings are spread across half the island; the other half remains untouched, part of a nature reserve protecting the lake's many birds. The tipis accommodate two to six people, whilst both yurts take four with ease. All tents are equipped with proper beds, boasting thick, comfy mattresses and covered with beautiful ethnic blankets – so you'll sleep like the proverbial log. There's also a stove, every piece of crockery and equipment you can think of, plus a few others you can't, and a small larder stocked with groceries. Blossoming vegetable and herb gardens are close at hand to raid at any time, so if you feel a little peckish in the middle of the night, you can always creep out and pull up a radish.
Three Sahara tents provide the perfect digs for people travelling alone, and there's a separate cooking tent and picnic table with a view to encourage a communal spirit amongst singletons. But don't worry if you find this approach too hearty. You may feel more than happy just being a hermit – and why not? The campsite's ethos is such that if you want time out from the rest of the human race, no problem; but if you feel inclined to mingle, then the communal tipi is just the place for a good old natter around the campfire.
CampSpirit's special atmosphere makes it less of a campsite and more a laid-back sanctuary. In fact, it's so laid back it's practically horizontal. With its island setting, protected by a wall of swaying reeds, the camp has an immediate calming effect on the soul. Only 50 people are allowed on the island at once, and you'd want to take most of them home with you afterwards. With a woodland grove dotted with swaying hammocks beneath shady boughs, a picturesque little harbour and endless places to wind down on a sunny day, you can't help but feel completely chilled. CampSpirit probably represents camping at its very coolest.
It's no surprise, then, to see some seriously sad faces on those poor souls boarding the boat for their journey back to the mainland – to pick up their cars, but hopefully not too many of their cares. 
Gallery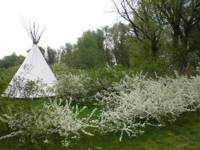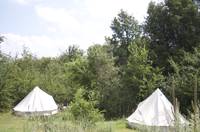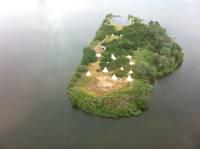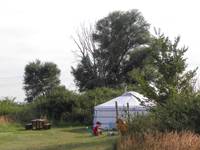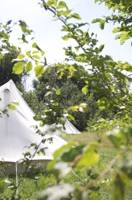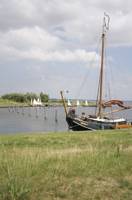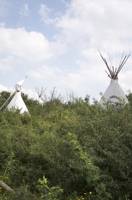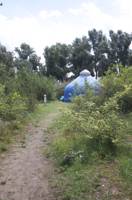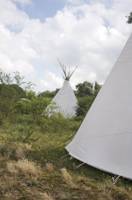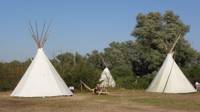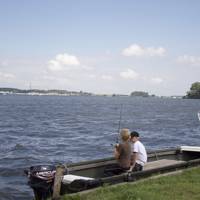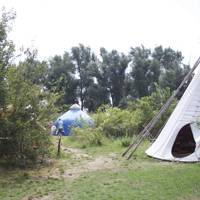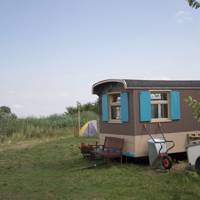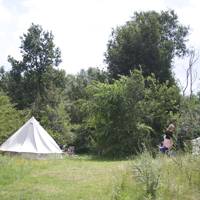 Best Price Guarantee, with no fees
Instant booking confirmation
Trusted for over 10 years
A chance to win £50 of Cool Camping vouchers!