Agricampeggio Madonna Di Pogi
Discover the Tuscany the tourists don't know about...
Tuscany has long been the holiday destination of choice for Brits seeking that quintessential slice of the rural Italian 'dolce vita' as portrayed in Under the Tuscan Sun. But anyone who has experienced Pisa at the height of summer will tell you – deluged with scores of sharp-elbowed, snap-happy holidaymakers, brandishing their selfie-sticks like swords for that all-important photo at its titular leaning tower – a break in Italy's popular north can be far from relaxing. But there's another corner of Tuscany that seems to have evaded the tide of tourism and all its associated tat. In short, a Tuscany the Brits haven't found... but, we're happy to report, a certain Italian-German man has.   
Towards the top of the boot, where Tuscany's eastern fringe converges with neighbouring Emilia-Romagna, Marches and Umbria, Agricampeggio Madonna Di Pogi lies nestled in the heart of the Val'd'Ambra. Lush, green hills stretch for miles around in every direction, while tranquil in-land lagoons puddle the valley floor. This lush land of plenty is famed for its farming. Little wonder then that Stefano Loew Cadonna chose this as the spot for his agricampeggio, opening in spring 2015. As Stefano puts it, "Our main idea... was to provide our guests with the opportunity to freely experience the Tuscan countryside, its nature, and, above all, its tranquillity". And how. There's over 120,000 m2 of unspoilt forest and farmland to explore, with organic gardens offering a bounty of GM-free fruit and veg. When the weather's nice, the private lake is perfect for a cooling dip or a spot of lazy fishing in the shade of the cypress grove. 
Accommodation-wise, guests have a choice of wooden wigwam-like structures Stefano has christened 'tent houses' and 'wooden caravans'. These ingenious, cosy abodes are scattered amongst the woodland and come in a range of sizes from four-manners to cabins for couples. The caravans are furnished with a kitchenette, doubles beds, tables and chairs, while the houses have a bed inside and the table with benches outside. There are proper flush facilities and hot water showers, while the communal firepit BBQ area is at your disposal to cook up some of the wonderful local produce. 
As far as location goes, this campsite's position in the heart of Tuscany takes some topping. From the idyllic village of Pogi, some of Italy's most iconic Renaissance sights are easily reachable. Florence, Siena, Arezzo – you really can experience the best of high culture and history alongside authentic rural Tuscany. Why not explore two countries for the price of one with a hop over the Emilia-Romagna border to the landlocked microstate enclave of San Marino. Not just the perennial whipping boys of so many World Cup Qualifiers, this Lilliputian Euro republic (only the Vatican City and Monaco are smaller) lies under three hours away, and boasts spectacular views of the Adriatic coast and Apennine Mountains from its UNESCO World Heritage fortress atop Mount Titano. Get your passport stamped at the tourist office for the ultimate memento. Then retire back at camp with a glass of Chianti (the local vino) and count yourself lucky that you picked a piece of Tuscany the tourists haven't found... yet.  
Best Price Guarantee
Easy and Secure, with instant booking confirmation
Trusted for over 10 years
A chance to win a brand new Coleman tent!
Gallery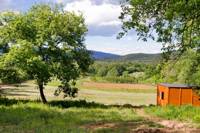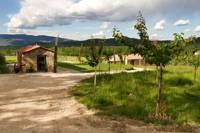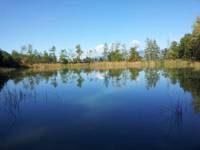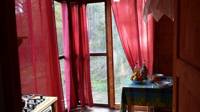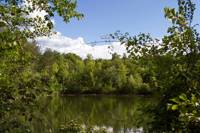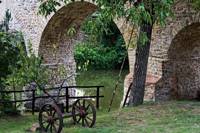 Reader Reviews
Add Your Review
Just gorgeous!
Our only criticism is that we weren't there for longer!  What a great place and Stefano is the perfect host. The location is stunning with a smashing lake to swim in.  The veg were delicious and couldn't be fresher.  Can't recommend here more.