Grass Pitch
Grass pitch with electricity
Sleeps 6
5 Available
Secluded riverside camping in the tree-dotted valley of the upper Ardèche
Dramatic limestone gorges steal most of the tourist glory along the Ardèche River. The famous Pont d'Arc – a rock arch spanning some 60 metres over the river – is splashed across the visitor's pamphlets and kayaking day-trippers pour down the river each the summer. Head upriver, however, into the quieter beginnings of the waterway and the scene is altogether different. Rocks and sandbars break up the space, making it unnavigable for canoes, and numerous waterfalls spill their way down the valley to form natural pools that are perfect for swimming. It is here, around five kilometres from the river's source in the Massif Central, that Camping Les Rives de L'Ardèche is found.
Set along a gently curving riverbank, with its own little beach and paddling spot, Les Rives de L'Ardèche accommodates around 60 camping pitches along with a small clutch of static mobile homes. Three different tiers each provide a perfectly flat space for tents, while mature trees cast ample dappled shade (welcome during the midday heat of summer). While the best pitches are undoubtedly those right beside the river, being near the reception block has its rewards; there's free Wi-Fi, an ice-pack freezer, a small shop and tourist information – plus you don't have to walk far to collect your freshly baked croissants in the morning.
Beyond the on-site entertainment – pétanque, ping-pong, a playground and hours spent pool-hopping in the river – there's plenty to do nearby. Walk into the local village of Mayres for a bite to eat or hike further into the hills behind the campsite. The surrounding area is all part of the Parc Naturel Régional des Monts d'Ardèche, an area particularly famed for its limestone caves and waterfalls. For the very best of the lot, though, leave the limestone behind and drive the 40 minutes north to Cascade du Ray Pic, where the River Bourges splashes its way over two ginormous waterfalls that have formed on a dark volcanic rock that was once the longest lava flow in all of France.
Best Price Guarantee
Easy and Secure, with instant booking confirmation
Trusted for over 10 years
A chance to win a brand new Coleman tent!
Gallery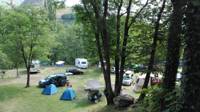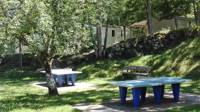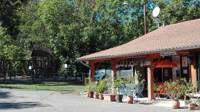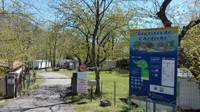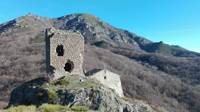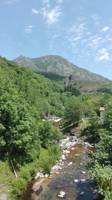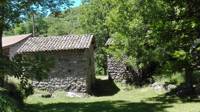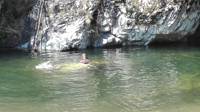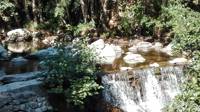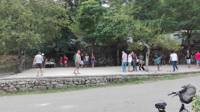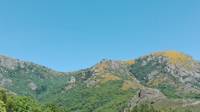 Video Tour
The Owner Says
Would you like to go camping in the beautiful Ardèche region of the South Of France? Les Rives de l'Ardèche is a campsite which represents great value for money and is situated on three shaded and tiered hectares (7.413 acres) of land.
You may choose to rent one of campsites' mobile homes or bare tents (tents can be rented per day or per week: to know more, contact us) or use your own caravan or tent.
Les Rives de l'Ardèche campsite is located in the heart of the beautiful Ardèche Valley just 10 kilometres from the mouth of the river and is situated in a 'no flooding' area.
The campsite offers a peaceful environment for a quiet and tranquil sojourn in this beautiful area of the South of France. The French campsite is located circa 30 kilometers from Aubenas with the village of Mayres just a few minutes away.
Reader Reviews
Add Your Review
Beautiful location, quiet and well looked after
Set just above the ardeche - you can walk down to it from the site and it is a collection of pools and waterfalls - provides excellent white noise for sleeping at night! They are also fun to climb around, rest on, but swimming is a little hard as its quite shallow. Such a novelty to have a private section of the ardeche and it was nice to sit by or in. The sanitary block seemed new (or at least very well kept!), showers and toilets excellent and water tap not too far from the pitch. The owner was very friendly and spoke pretty good english and would take orders for morning bread and croissants. Just to let you know, unlike the listing - they will not freeze your ice blocks for you - it was hot which provided us with a bit of dilemma. Also it didn;t say about barbeques - you can only use gas - no open flames anywhere. Otherwise it was beautiful, quiet, large leafy pitches, lots of green (esp for ardeche area) well looked after and a delight to be in. My husband wants us to return next year - and so do I.
Stayed for longer than planned
I originally arrived at Rives de l'Ardèche as a layover for one night in my campervan but liked the place so much we decided to stick around for a couple more nights. The setting is lovely, the trees provide plenty of nice shade and there was a decent amount to do nearby – just rural activities like walking, swimming in the river and enjoying what a lovely quiet area it is. Afterwards we carried on south towards the coast where it was a lot busier. So, even though we had already stayed longer than planned, in hind sight I might even have stayed longer still. A lovely part of France and great for campervans. Thanks for having us, we hope to be back.