Grass Pitch
Le Champ Fercot, 02320 Suzy, Aisne, France
Sleeps 6

(max 6 adults, 5 children)
Book camping accommodation at Camping Etangs du Moulin
The Owner Says
Unit Description:  Grass Pitch 80 to 200 m2
Please state the make and size of your tent or equipment in the notes section of the booking form so that we can be sure you have booked the most suitable pitch.
Set amongst the trees or lakes. Children and adults alike will enjoy this unique campsite.
 Drink and  Food: With its Cowboy Saloon for food and refreshments, the saloon from Etangs du Moulin is open daily from April from 15:00 . Instead of meeting and exchange , the saloon invites you to taste local products ( local and Belgian beers ) take a drink with friends . Enjoy breakfast, dinner, BBQ... TV room available .
Activities: indoor pool, carp fishin in the lake, pedal go carts, a comprehensive playground.
Wi Fi is available throughout the site - Free 1/2 h - 1.5 € per hour - € 3 day - €6 3 days
Shop underway with : Local products - Charcoal - Small wood
Only 2h30 from Calais, this is a fun and unique place to stay and experience a true Cowboy heaven!
View Gallery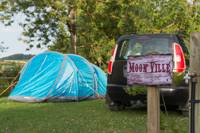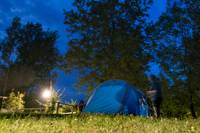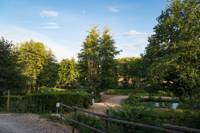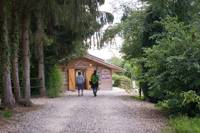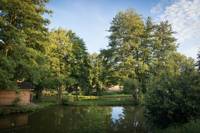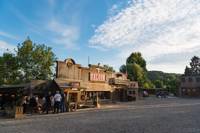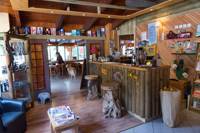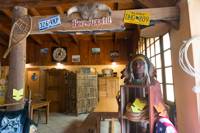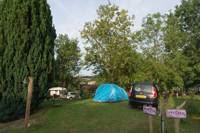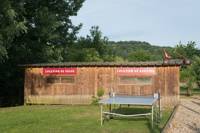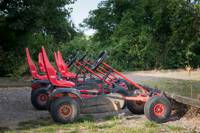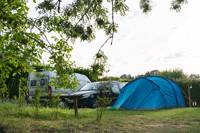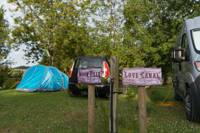 Search all availability at Camping Etangs du Moulin
Playful cowboy camping ideal for families
The Owner Says
Welcome to our western-style Resort, with unusual and unique accommodations: wagons, tipis, log cabins, gypsy caravans and a campground. All just a 2½-hour drive from Calais and 15 minutes from Laon in Picardy, France. Located near the forest of St Gobain, the 3 stars resort "Les Étangs du Moulin" is the best place to ressource yourself, in the middle of nature.
Our Camping is a small, friendly site to the south of St Quentin, established over 40 years ago and with just 61 camping pitches, each of which is named. There are no fewer than 8 lakes here, making this site a good choice for anglers (fishing materials available for rent). The Saloon has a Wild West theme and this is continued throughout the site, with teepees (available for rent), log cabins and an American-themed shop. Mountain bikes are available for hire and we are more than happy to recommend a number of different routes.
Site Facilities
Facilities include toilets and free hot solar-powered showers. Electrical hook-ups (5amp) available. Children's playground and other activites including volleyball, ping pong, pedal go-carting. Massage treatments on offer. Covered Heated swimming pool. 6 carp-filled fishing lakes. Rod hire is €8. Wi-Fi included.