Camping le Château de Martragny
52 Hameau Saint-Léger 14740 Martragny, Calvados, Normandy










A campsite with it's own rich tapestry: the château, the pristine grassy pitches, the heated pool, the ornamental pond… it's enough to keep you busy even before you visit the historic surroundings
Think of Norman history and immediately one thinks of that famous depiction of the Norman conquest, the Bayeux Tapestry. For centuries, the intricate masterpiece hung in the town cathedral relatively unnoticed until scholars marked it out as a treasure of human handy-work. It was around this same time that another set of master-craftsmen were at work, interlinking their bricks and mortar into the elegant Château de Martragny, one of Normandy's loveliest manor houses which today reigns over seven acres of herbaceous camping meadows. From those scholarly days of Bayeux Bourgeois to it's gritty field-hospital use in World War II, the château has seen its fair share of drama. But it's latter years as a family home and farmhouse have paid dividends for the campervan and canvas contingent who dwell here every summer. Flat, well-drained spaces, mature juicy apple trees and a well-stocked fishing pond; it's ready made for camping.
The house, now lived in by the De Buretel De Chassey family, is approached down a long, perfectly straight, driveway lined on either side by mature trees. It creates a wonderful entrance and has the effect of making you feel strangely lucky to be where you are, as though you've been granted special permission to camp in someone's large, manicured garden. The majority of the pitches are in the paddocks around the house, while a few can also be found alongside the driveway. Those in the former have the newest facilities, built in a conservatory-like building with spacious showers, toilets and washbasins – all kept immaculately clean. Old stables and outbuildings are now home to a small onsite shop and bar, while the château's swimming pool and tennis courts are open for campers to use. Pitches along the driveway make do with slightly older facilities, a more exposed feel and the to-ing and fro-ing of passing cars, but they still offer the acres of space that make this site a winner and when the rest of the grounds get busy these can still be a quiet choice.
The pleasures of relaxing in the château gardens are always a treat and additions, such as the playground, provide a little extra activity for kids. Those with an itching for angling can wander over to the perfectly square ornamental pond at the very front of the château, stocked with hungry carp, or take the short drive back to the coast for some more extreme cliff-top fishing. It is a 20 minute drive to the beaches, often via nearby Bayeux where its still worth nosing into the grand cathedral – though the tapestry is now in its own museum next door. Caen is a similarly speedy journey in the other direction making the campsite a wonderfully central point for your holiday; the beaches in the north, vast Marais du Cotentin National Park to the west and a busy city to the east. It's also pretty conveniently located for the ferry too, making this a one-hop stop from England for a sneaky Gallic getaway!
Gallery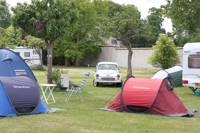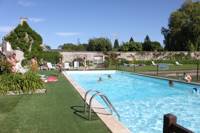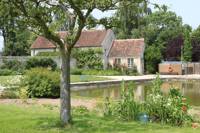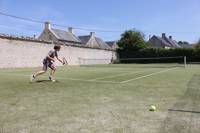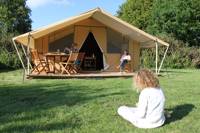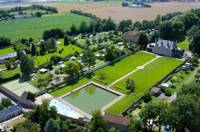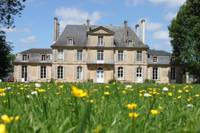 Reviews
Add Your Review
lovely campsite
A great balance between having enough amenities to keep the children entertained, while still providing a peaceful site. Perhaps a little more geared to the slightly older child (my 18-month old was still a little small to enjoy the playground and swings etc as they are designed for bigger kids). The pitches are laid out in a way that it felt more intimate a site than it really is, and it never felt too crowded. The modern shower block was one of the better ones I've experienced, and the shop and bar/restaurant very handy! 
Best Price Guarantee, with no fees
Instant booking confirmation
Trusted for over 10 years
A chance to win £50 of Cool Camping vouchers!
Book campsites near Camping le Château de Martragny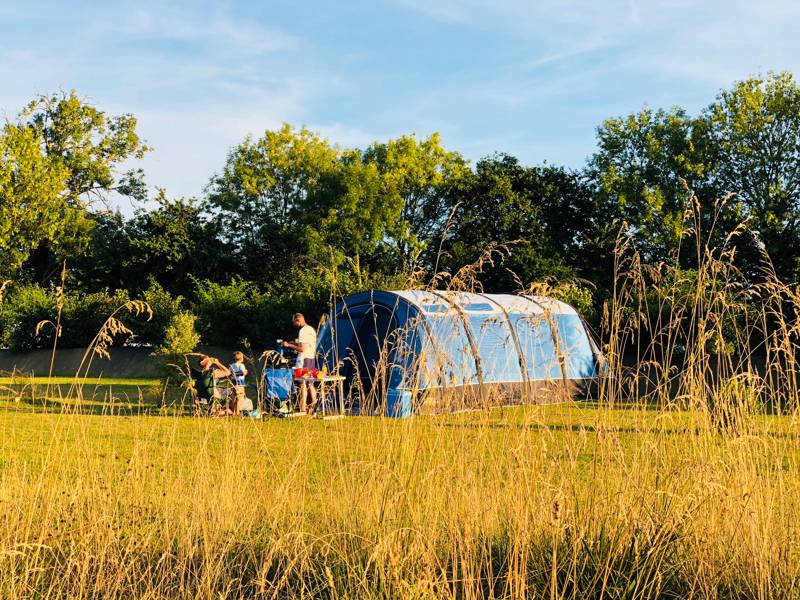 i
Campsites in Manche
Campsites in Normandy
Campsites in France
Available:
2 Pitches
1 Bell tent
1 Pavilion Tent
...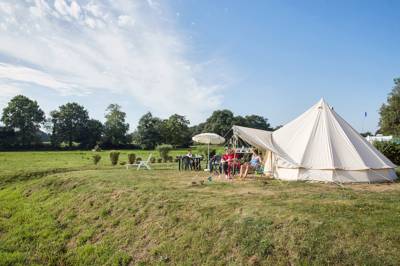 i
Campsites in Manche
Campsites in Normandy
Campsites in France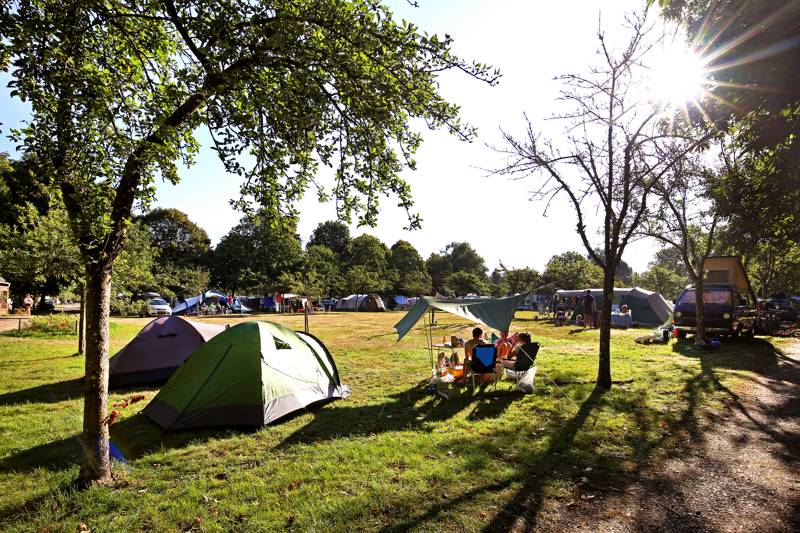 i
Campsites in Eure
Campsites in Normandy
Campsites in France