Castel Domaine de la Paille Basse
A large, family-friendly campsite on a medieval farm in the Dordogne valley, bursting with onsite activities
Out of war, often come the greatest stories of love. It was the D-day landings that led French paratrooper André Bonneval to meet Doreen Brown and, when peace came to Europe, the pair soon married and slipped south to live out their final days in the Dordogne valley. Together with their children, they also found their second love: the trio of abandoned old farms that made up the ruined medieval hamlet of La Paille Basse.
At first glance the idea of an all mod-cons campsite seems positively incongruous with the restoration of an ancient settlement. The vast 144-pitch 'domaine' spreads around the old farm space and it's easy to frown at restored vaulted barns filled with shiny shower cubicles and a polished onsite shop. Yet in the Dordogne valley, full of châteaux, caves and museums dedicated to ruined relics of the past, there's something fulfilling about seeing the buzz of life amongst these old stones. Even more impressive is the way such modernity is installed without a touch of garishness – with the glitzy games room snuggled beneath the eves of a hayloft and the plastic waterslide running across the exposed stones of a hilly slope. Both looking surprisingly fitting today. New life hasn't just been breathed into the place, it's positively blown in with high-gale gusto and, if you're looking for a site with a bit of everything, Castel Domaine de la Paille Basse is certainly one for the list.
Camping-wise there are various pitches on offer. The site begins at the old farm buildings and spreads into a small open apron before it, then stretches into a green maze of dappled woodland, riddled with clearings where the best of the camping pitches lay. The result is an eclectic range to choose from, sunny spots out on the open grass or a more rugged camping feel amongst the bows and the branches. Campers can also decide between four pitch types ranging from the cheapest, simple pitches, without electricity, right up to their premium pitches which feature the likes of a BBQ, fridge, tables and chairs and free access to the Wi-Fi. There's a toss up to be had between pitches at the top of the site, with a bit of a walk back to the ablution facilities, and those closer to the action but, consequently, a little closer to all the noise.
La Paille Basse is, as you may be gathering, a pretty active place. As tranquil as the old farms may have been, today they are a hub for games, fun and general camping bustle with restaurants and activity spaces housed within the buildings. Outside, there is a bar overlooking a long terrace that frames the swimming facilities on offer. 'Facilities' being plural, of course, owing to the three various pool sizes – one for babies, one for children and one for everyone else – and the separate, four-lane waterslide. But it's not just onsite frolics. The campsite's situation lends itself to a carefree lifestyle, not least being cast within the appealing landscape of the Dordogne valley, shaped along the languid, canoe-friendly river that is perfect for a lazy day drifting in the sun. You can hire bikes from the campsite and descend the hill to Souillac where canoes can be rented and then paddled downstream to a collection point at the other end. It's the best way to explore the pretty riverside towns and test the tipple in small-time waterfront cafés. By the time you're back at camp, noise will have died down to a pleasant evening murmur and stars will be scattering the sky.
Best Price Guarantee
Easy and Secure, with instant booking confirmation
Trusted for over 10 years
A chance to win a brand new Coleman tent!
Gallery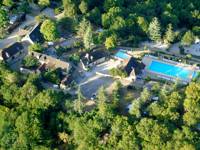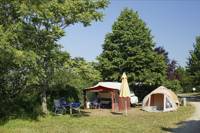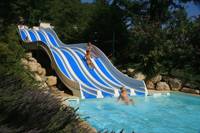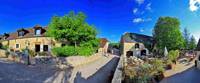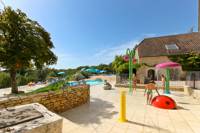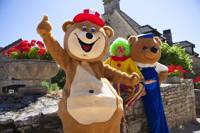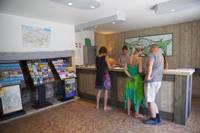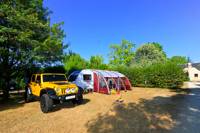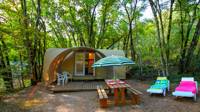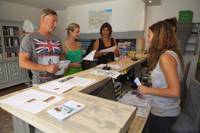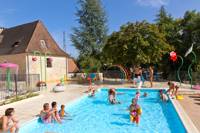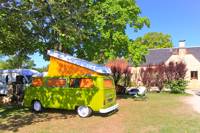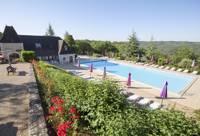 Video Tour
The Owner Says
Overlooking the surrounding landscape, the Domaine de La Paille Basse is a vast woodland that stretches all over the crest of a hill, 250m above sea level. At the heart of this forest, quietly isolated, are three former body medieval farms were fully restored, respecting the architecture of the time.
These buildings now house various services of the complex, with excellent modern amenities, ensuring our guests, comfort and well-being.
Harmony of stone and nature gives the complex an atmosphere of tranquility and serenity, only birdsong and crickets disturb, with the arrival of spring.
To accentuate your delight, La Paille Basse offers stunning views of the surrounding nature, where often appear, deer, rabbits and other woodland animals.
Offer your vacation an exceptional setting and tranquility in a family friendly site, in the heart of unspoilt nature
At the Domaine de la Paille Basse, on all of our 144 pitches, we are proposing 4 different types of pitches, according to the equipment you are staying in, and according to the comfort you are expecting during your stay. There is also glamping accommodation.
All visitors have full access to:
2 tennis courts (plus a tennis training wall)
Basketball ground
Beach-volleyball pitch
Grass football field
2 petanque ground
Mini-farm
Games room (Pool, pinball, table-soccer, video games...) and TV room
4 table tennis tables, including 2 inside
3 playground areas for children of different ages
2 swimming pools and a paddling pool
1 toboggan
4 tracks-slide
Bicycle rental
Marked hiking trails around the campsite
An open Disco 3 times a week in July and August
Book campsites near Castel Domaine de la Paille Basse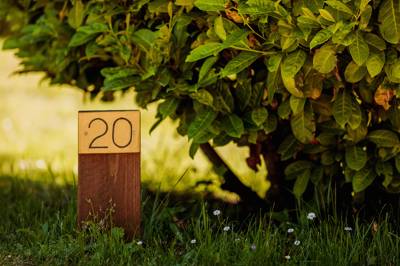 i
Campsites in Dordogne
Campsites in Aquitaine
Campsites in France
Available:
1 Pitch
2 Cabins
2 Camping bungalows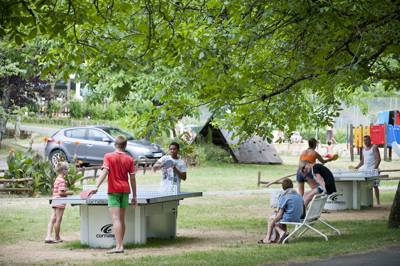 i
Campsites in Dordogne
Campsites in Aquitaine
Campsites in France
Available:
1 Pitch
2 Safari tents
1 Cabin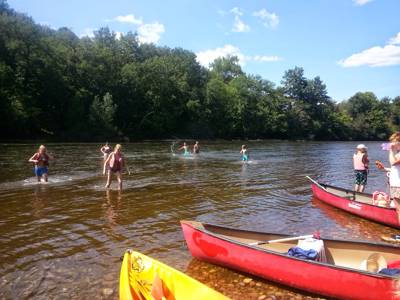 i
Campsites in Dordogne
Campsites in Aquitaine
Campsites in France
Available:
6 Pitches
1 Camping bungalow
1 Static Caravan
...