Wonderfully unspoilt riverside site in the heart of the Aveyron countryside
In the words of Bjork, 'It's, oh, so quiet'.  We're in the heart of the Aveyron, one of France's largest, least-populated, départements, and, we might venture, one of its most beautiful. Yet there's hardly a soul to be seen. It's high season, a time when the roads are choked with traffic and café tables permanently occupied by the hungry hordes. Yet Belcastel feels like a slice of France that is still relatively unspoilt by mass tourism.
A fabled medieval settlement, home to some 200 residents, Belcastel sits on the tranquil banks of the river Aveyron. Its 11th-century chateau and spread of ancient houses, set on cobbled streets, nestles on the wooded slopes along the river bank. The town's humpbacked Gothic bridge, positively demands an impromptu game of Poohsticks. It's easy to see why this has been officially voted one of the most beautiful villages in France.
Just down the road, in the idyllic hamlet of the same name, Camping Fans is set within 55 acres of tranquil riverside valley meadows. This picturesque family-friendly site is the pride and joy of wonderful campsite chiefs Pieter and Marcelline Quartero. Essentially, it's a tale of two campsites: an  'Aire Naturelle' site that caters to the bulk of campers, including a couple of groups in the fully-furnished glamping tents (akin to a miniature circus pavillion on a wooden deck),whileThe Secret Valley is secluded between the wooded slopes of the valley. To call the pitches spacious would be an understatement. Even in the height of the summer season, this place never feels crowded and kids can run around the place as they please.
The main draw here, though, is the river. Its gently-flowing waters are safe for all children of swimming/paddling ability, and there's a small sandy beach to navigate your way in. With the summer sun in full beam, there's a steady stream of parched campers lining up to jump of the jetty into the cooling waters of the tranquil Aveyron. The river is also teeming with wildlife, from herons and coypus to trout and the sweet-tasting écrevisse (crayfish to you and me) – the perfect addition to a summer salad.
There's a pleasingly lazy pace to life round here. There are no 'animations' for children ('we think children are much more capable of amusing themselves than whatever we as adults may possibly come up with') and Pieter and Marcelline pride themselves on their daily break between 12.30pm and 3pm. Fresh bread and croissants are delivered from the village boulangerie every morning in high season – the perfect accompaniment to the excellent morning coffee to be had in the communal barn.
Camping Fans by name; camping fans by nature – Pieter and Marcelline know exactly what campers want out of an Aveyron holiday under canvas. And no doubt this gorgeous, unspoilt riverside site will be winning a few more fans, season after season.
Best Price Guarantee
Easy and Secure, with instant booking confirmation
Trusted for over 10 years
A chance to win a brand new Coleman tent!
Gallery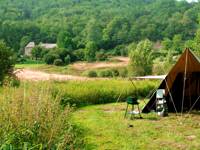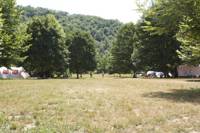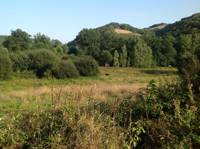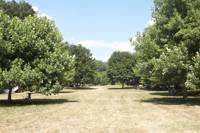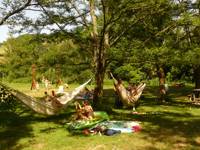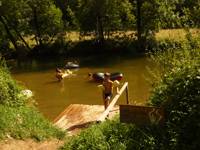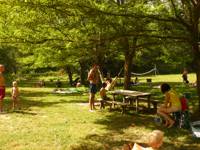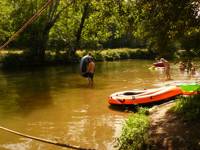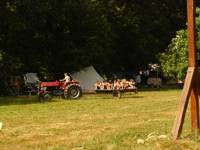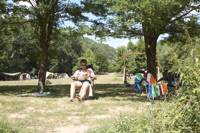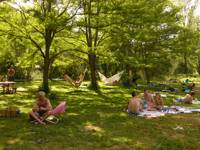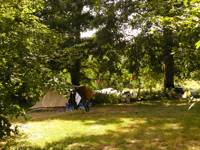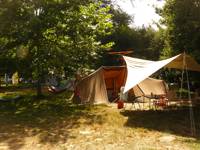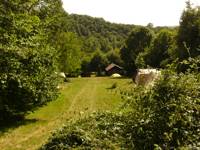 The Owner Says
Wonderfully unspoilt riverside site in the heart of the Aveyron countryside.
Book campsites near Camping Fans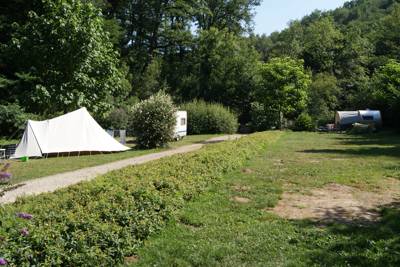 i
Campsites in Aveyron
Campsites in Midi-pyrénées
Campsites in France