Situated right on the rivers edge, so there's plenty of fish and other wildlife right on your doorstep
In these demanding modern days, with alarm clocks beeping, mobiles ringing, and iPods thumping, things can all get a bit much. What price then, the chance to leave the digital world behind and escape to Aveyron, to camp by a tranquil, meandering stream and under the soothing sun of the French south-east. Sounds appealing, right? After a day or two discovering medieval villages, tackling adventurous terrain, and gasping upon fairy tale-worthy château's, the stresses and strains of the office will feel like a distant memory. Well, for a while at least.
Charming Camping du Batut offers a decent choice of areas to pitch. There is the main field, which is flat, lush, and doesn't accommodate hefty caravans. Arguably though, the best position is right next to the curving stream; dozing off to the calm sound of trickling water is a lovely way to end any day. Being so close to such a sublime stretch of water sets this site apart from the rest. The nearby tarn is excellent for fishing, and campers can cast their line and wait patiently for the trout, pike, or perch to take a bite. Make sure you bring a decent pair of walking boots too, as Camping du Batut is a ramblers dream. A number of great trails lead directly from the site.
Back on dry land, there's an embarrassment of local riches that awaits sight-seeking travellers. One such man-made marvel is the incredible Millau Viaduct. Designed by French engineer Michel Virlogeux, it's the tallest bridge in the world with one mast an acrophobia-inducing 1,125 feet above base. Consistently ranked as one of the great engineering achievements of all time, this jaw-dropping steel structure is taller than the Eiffel Tower (by 62 feet), and well worth the €7.40 crossing price-tag (that's if you can handle the view!)
Camping du Batut may be understated on facilities, but if you're looking for a peaceful atmosphere where campers can kick-back, play pétanque cups, or get stuck into the plethora of sights Aveyron has to offer, then du Batut fits the bill. It's hard not to fall in love with a place where the only real downside is being woken up by your very own stream.
Best Price Guarantee
Easy and Secure, with instant booking confirmation
Trusted for over 10 years
A chance to win a brand new Coleman tent!
Gallery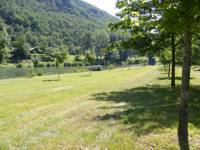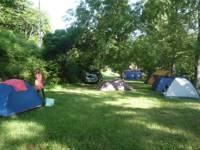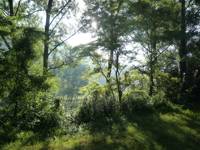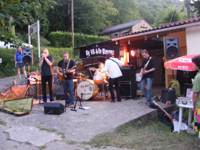 Book campsites near Camping du Batut