Is there a retro-cooler way to camp in comfort?
Gypsy caravans are a popular option in campsites all over France, but usually these 'roulottes' are no more Romany than President Sarkozy, being simply wooden-walled chalets with curved roofs. One of life's pleasures is actually finding out where they are, because signs on nearby roads are few and far between – these might encourage the idly curious. The 'roulottes' advertised on French campsites are invariably nothing like as authentic or atmospheric as the five circus caravans Monsieur Séné has here. His roulottes are stationed either in their own little field or in a woodland arbour by the stream, and they present a retrotastic traditional camping experience, full of simple pleasures. The caravans are of different vintages between the 1920s and the 1970s and have been restored and decorated accordingly, painted in rich reds, greens, mauves, and carmines, filled with life-affirming patterns and vintage furniture. They may be small, but it doesn't feel that way. Minimalism doesn't get a look in and they're full of character.
Nuzzling up to the banks of a river so slow it looks like a long pond, the site is surrounded by trees; as private as you could wish for. It's a great hideaway and children love the freedom to play in and around the roulottes and the stream. A hammock swings between trees, there's a stack of wood for the fire, canoes to paddle in, and a riding centre ½ mile (1 km) away. Plus there are bikes here, allowing you to take advantage of a local network of routes to explore the grand chateaux. However long you stay, the time will just fly by.
Best Price Guarantee
Easy and Secure, with instant booking confirmation
Trusted for over 10 years
A chance to win a brand new Coleman tent!
Gallery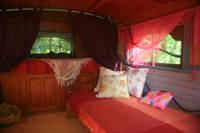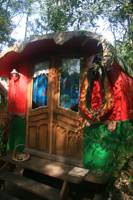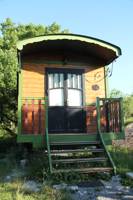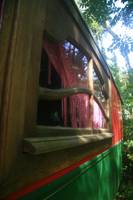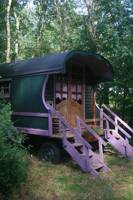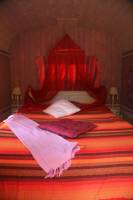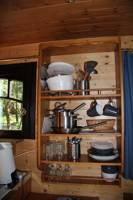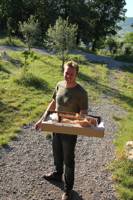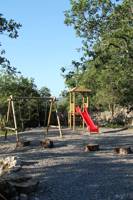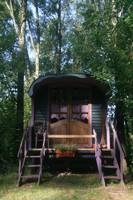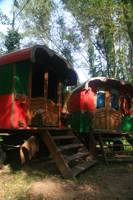 Book campsites near Les Roulottes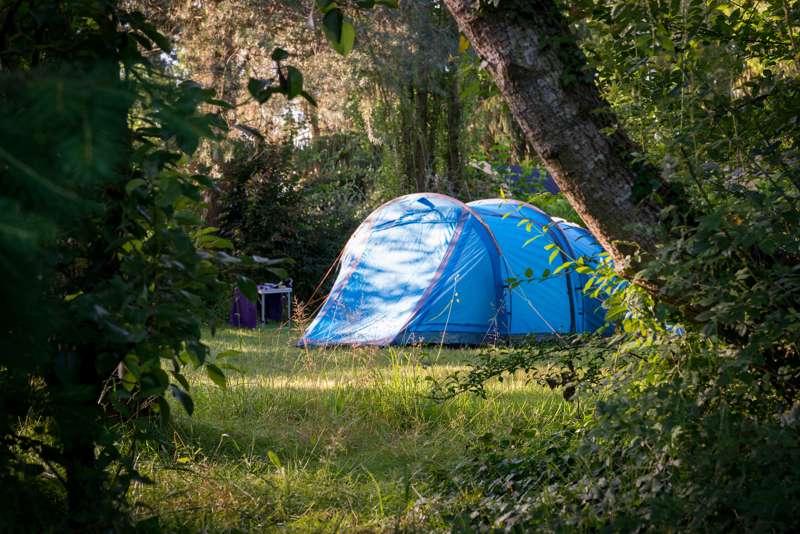 i
Campsites in Loir-et-Cher
Campsites in Loire Valley
Campsites in France
Available:
1 Pitch
1 Cabin
1 Gypsy caravan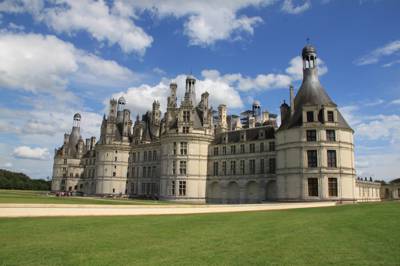 i
Campsites in Loir-et-Cher
Campsites in Loire Valley
Campsites in France
Available:
2 Pitches
1 Safari tent