Chez Yurt
Peytaveau 87320 Bussière-Poitevine, Haute-Vienne, France








It's a time-honoured tale; UK family discover rural French paradise. Said family move to said paradise in pursuit of 'the good life'. When Cathy Wills first laid eyes upon the Limousin farmhouse that now hosts her much-lauded Chez Yurt, she knew she'd soon be kissing goodbye to dear old Blighty. Secluded in a small hamlet in the Haute-Vienne department of the French South-West, this bewitchingly idyllic glampsite is tailor-made for a blissfully fuss-free vacation.
The yurt itself – varnished wooden flooring, vibrant, ornately-painted woodwork, latticed walls – seamlessly marries luxury with authenticity. It's well-insulated, bright and airy – cool in the height of summer and cosy during chillier nights.
The renovated stone barn ('La Petite Grange') has been handily fitted with wash facilities, fully-equipped kitchen, and a games room. A labour of love for these enterprising hosts, the cultivated veg patch also bears lots of lovely organic seasonal treats.
The air is rich with romance too. Picture the scene; sat beneath an ancient oak, fragrant wildflowers strewn below, the evergreen expanse of the Gartempe Valley before you. If you aren't here on honeymoon, you may well be proposing before you leave.

Venture forth from this herbacious hideaway and you'll soon discover the region's many hidden gems. Gems like the brocantes (antiques markets) and vide greniers (car boot sales) of charming market town Saint-Yrieix-la-Perche. Or the rolling pastures and tranquil swimming lake at Saint-Mathieu. Or the incredibly well-preserved 10th century village of Mortemart – its quaint stone buildings and the exquisite wooden carvings of its church.
Cathy really has discovered 'the good life' here in the French Lake District. Swaying lazily on the hammock, a post-dinner glass of local pineau in hand, you too may well find the call to 'leave it all behind', just too hard to resist.

Gallery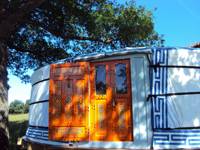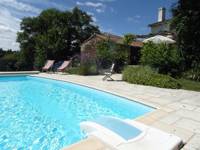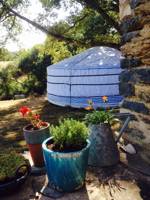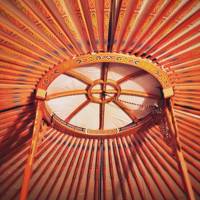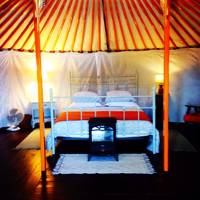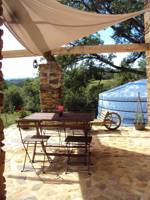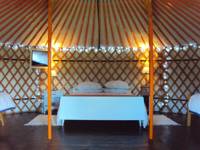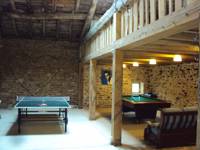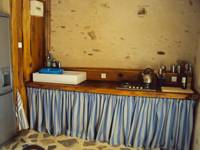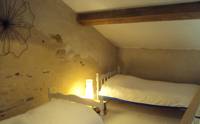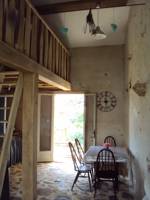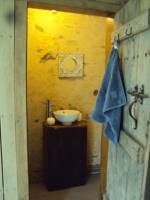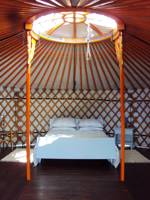 Reviews
Add Your Review
Great place and generous hosts
We stayed Jun 14 with our two young children (2 and 4 years) and had a great time.  The yurt is very cosy and well set out by Cathy; the children slept well in their little beds.  We didn't sleep with the top knot off the yurt because without it the light made it hard for the little ones to settle, and because we seemed to be in a spate of overnight storms, but it would have been lovely staring up through the branches of the oak at the stars, which are very clear.
Cathy's welcome pack is great and you could make tea with it (cheese, ham, bread and eggs included), if you forget that France often shuts and fail to get to a hypermarche to stock up before arriving.  The setting is lovely; the yurt gets the late sun and there's a hammock seat swing on the tree that you could enjoy a book and glass of wine in at this time.  If like us you had children asleep before you, most places for chilling out in the evening are within earshot of the yurt.  The games barn is a little further away.
In terms of the 'off site' we went to the Lac de St Pardoux and found it brilliant.  It has an artificial beach that the children loved, and the lake was warm even after only a recent spell of hot weather.  There are playgrounds and trees for shade over to the right.  Oradour-sur-Glane is one of those places you should just go to.  It's very upsetting and awful in the true sense of the word.  There's a good website oradour.info that has a fascinating analysis and background to all aspects of the event.  Montmorillon is very picturesque; the macaron museum is mostly boring but the tasting kind of makes up for it.  The chocolates in my opinion beat the macarons.  Go to the shop at least - you might be able to taste a few bits anyway if you intend to buy.  Check opening times before you go as some of the other sites we wanted to see here were shut.  The frescos in the crypt of the church are accessible with a key that can be borrowed from the Syndicat D'Initiative - get it before you walk up.  The route cross country to the Vallée des Singes (via L'Isles St Jourdain and I think Michael sur l'Ars) is again very picturesque and that attraction a lot of fun as well as a very worthwhile sanctuary and conservation project. The boulangerie/pattiserie in Bussiere-Poitevine is excellent; they also do a baguette that's more child friendly in texture but to the same recipe as the standard.
The main thing that's great about Chez Yurt are your hosts.  Dylan is a really kind boy who played and shared all his stuff with the children - one morning he read a storybook to Sam on our little patio, before school.  Cathy (and apparently Jules) makes great food - I would take up that offered service of a four course meal.
Best Price Guarantee, with no fees
Instant booking confirmation
Trusted for over 10 years
A chance to win £50 of Cool Camping vouchers!
Book campsites near Chez Yurt