A hidden gem crowded by lush fields, swimable lakes, rolling forests, and traditional villages
The Limousin countryside rolls with wave upon wave of buttery hills, peppered with distinctive honey-hued cattle and pointy-hat chateaux. Chez Rambaud is truly out in the sticks, about a mile from sleepy Les Salles-Lavauguyon on the Richard Coeur de Lion route. It's so well hidden it might take a few goes to find it, but its vantage point on a gentle hill is the perfect place to pitch up. The site is small yet wide-horizoned. It's also immaculately clean, but not to the point where you'll feel bad if you drop a few baguette crumbs. Owner Neil welcome you in his flower-filled garden, after which he'll leave you to your own devices. Since the site is small and bijou there are no painful odysseys to get to the sparkling toilet and wash-block.
Camping Chez Rambaud is still in its nascency, so there's not a great deal for kids, save for petting the pair of friendly goats that nibble the corner of the camping meadow. For the adults, passing the time is not a problem as there's a great library packed with thrillers. But fortunately for les enfants, a few miles away beautiful Lac de Lavaud has a sandy beach and swimming area – even if the water is a bit creepy. There are bags of local things to do, too, from wine-tasting, rambling, and cycling to exploring markets and summer festivals. If you fish, you're in luck, for the Charente and Vienne rivers are nearby and Neil can help you acquire a permit. There's plenty of farmhouse produce for sale and you can help yourself to fresh herbs from Neil's colourful garden. Coolher home-made sausages can also be bought for monumental morning fry-ups.
Best Price Guarantee
Easy and Secure, with instant booking confirmation
Trusted for over 10 years
A chance to win a brand new Coleman tent!
Gallery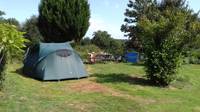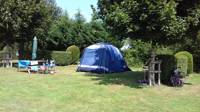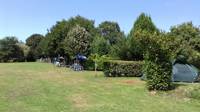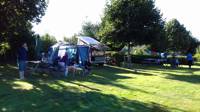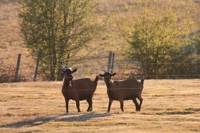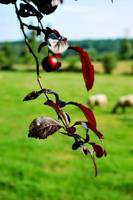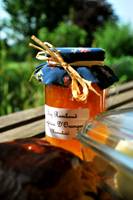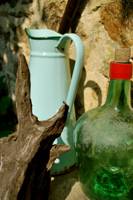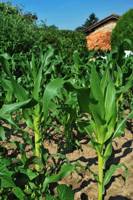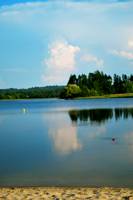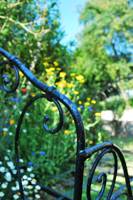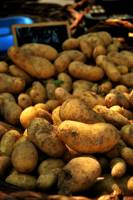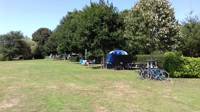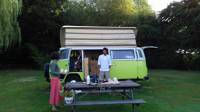 The Owner Says
Neil warmly welcomes you to Camping Chez Rambaud. A little gem set in the heart of the beautiful Limousine region of France. Here you will be greeted with a warm and friendly welcome. Arrive, relax and prepare to fall in love with this wonderful campsite and the lush verdant landscapes of the Perigord Limousine Natural Park.
There are seven spacious, individually hedged emplacement areas, two of which are hard standings with grass area for caravans or tents. Electric hook up points with ten amps each. Immaculately kept toilet/shower facilities, including disabled room, washing machine, dishwashing area, chemical toilet waste facility and information /reception room with numerous brochures and maps and a library of books. We also have some Goats and chickens for you and your children to pet and enjoy watching. In July and August we walk goats along the local tracks with the children. They love it!
If it is peace and thought provoking silence you are craving, then this is certainly the place for you. You will be enchanted and amazed by the abundance of wildlife around you, from the butterflies and birds, to the deer in the surrounding fields and woodlands... you may be lucky enough to see them walking across the field opposite our site, early in the morning!
Camping Chez Rambaud is 1km and within easy walking distance of the village of Les Salles Lavauguyon, which is on the Richard the Lionheart route. Once there you will find a bakery/post office and a garage. There is also a XIIth century Romanesque church with XIIth century fresques adorning the walls.
Camping Chez Rambaud is truly a magical place to be, the ambiance that is here is captivating, and won't let you go...
This is not just a campsite; it is my hidden little treasure that I eagerly want to share with you, time and time again, so please come and enjoy it. :)
Reader Reviews
Add Your Review
A real Rural Gem
This is such a beautiful small site the showers are hot and clean Neil is the perfect host highly recommended we have a large caravan and couldn't find a better spot surrounded by green fields ,trees and Limousin cows Perfect not forgetting walking the resident goats Tres Bonne
Peace and quiet.
We had stayed on busy campsites in Portugal, Spain and France. Then you arrive at Chez Ramboud. Its like stepping into another world. So quiet and tranquil. No music from a nearby bar, no screaming from the any football match on TV. Yet its all available 15 minutes away. Or.....just stay here and listen to the grass grow.
What a gem!
It was our first night camping in France this year and we couldn't have been more pleased to stay at Chez Rambaud. We were so impressed by the lovely picnic table and umbrella that were provided, something we had not come across before. The other residents were very friendly and it felt very cosy. Neil couldn't have been more friendly and helpful and invited us for a coffee at his home, since we had brought no cooking gear. It was by far our best camping experience in France this summer! Thank you so much, Neil!
Merci beaucoup Neil and Nicki!
This site is a small slice of paradise! We are a family of five and we loved every minute of our week long stay at Chez Rambaud.  There is plenty of walking, cycling and swimming (nearby lakes) in close proximity and Nicki and Neil are warm, welcoming and knowledgeable hosts who are glad to advise on local attractions and amenities.  They are generous with their time and take care to attend to the small things that make all the difference.  The younger members of our family are 10, 8 and 6 and they were fascinated with the wildlife – not least the goats, who they were able to feed and walk!  They also named the chickens and were delighted (as were the adults) to eat the delicious eggs they produced.  I think Nicki may have been a little amazed by how quickly we managed to plough through her produce though and she may have to put the chickens on bed rest before our return next summer!  A booking for next year was essential in order to stem the tears on departure day.  This is a beautiful campsite with a very friendly atmosphere where relaxation comes first.  With only eight pitches, I only feel safe writing this review knowing that we are already booked in for next year. 
French rural bliss.
You can keep your Eurocamps, cheesy entertainment and screaming kids at the pool his is French rural utopia at it's best!! My girlfriend and I stayed at Chez Rambaud for five nights at the start of August and absolutely loved our trime there. We were greeted warmly by the lovely owners Nikki and Neil who made us feel very welcome from the first second and were shown our pitch so we could get our tent up. The site itself is gorgeous. Tucked away in rural bliss the site has views down the valley,over the maize field and the resident sheep, chickens and goats. At night the sky is beautiful and it's so cool to wtach shooting stars while having a beer after dinner. Wash blocks are spotlessly clean and modern and there is a lovely garden teeming with butterflies, toads and all sorts of wildlife. There is also a freezer to store your freezer blocks and gin etc. We spent a sunny day at the site doing some sun bathing and relaxing and I was amazed at the peace and quite you get there. When all the other campers are out it is bliss to just sit and back in the tranquility of the surroundings. Neil, constantly toiling away in the garden, brought us a basket of potatoes, apples and cucmber from the garden one day as a present which was a lovely surprise. Nikki was always tending to the animals ( more like pets! ) and it was great infectious to see how passionate they are about not just the site but thier life in the French countryside. We were trated more like friends than punters which was brilliant and they were very helpful when it came to local knowledge and days out etc. The beautiful site, small number of pitches and lovely owners made our stay here very memorable. It is a testament to Neil and Nikki that when we were there two of the other pitches had already booked five week stays for next year!! Get your booking in soon for 2016 as this gem will fill up in double quick time. Keep up the good work Nikki and Neil.
Peace and tranquility
We stayed 3 nights at Chez Ramaud during our recent 2week French trip, this site is so peaceful in the middle if beautiful real rural France. It is a delightful walk or cycle ride to local village for fresh croissants for breakfast. The site has only 8 pitches which makes it intimate, the facilities are immaculate and clean. Neil and Nicki really make you welcome and will put themselves out to help, even sharing their fresh grown produce from the garden.  Neil was a great help with our kayak when we realised its pump was at home!  The area is beautiful and peaceful. There is a lake nearby providing great water and beach fun. Would highly recommend thiis site for fellow campers who like to be away from the masses. 
Wonderful hosts... Beautiful campsite!
Wow.... Where to begin! During our three week holiday in France our 3 night stay at Chez Rambaud really sticks out in our mind! I would go as far to say it's one of the best campsites we have ever stayed on. We were greeted by Nicky and Neil who were the friendliest hosts... Offering advice on places to visit and helping my husband with where to go fishing. We left after three days feeling like we had known them for years. Now the campsite itself... Just 8 massive pitches so it's always peaceful. Incredible views, gorgeous sunsets and incredible stars with no light pollution at all! The most immaculate toilet facilities i have ever seen... Home grown veg... Lovely goats, sheep, chickens. Lovely antiques and beautiful bits of furniture for sale in reception! I could go on for ages! Thank you Nicky and Neil for such a wonderful stay. We are already planning our return! 

Sadie and Pete
Absolutely lovely.
we stayed at Camping Chez Rambaud for 3 nights, and Wow what a lovely place , hosts Nicki & Neil were so cool and friendly and could not have done more to make our stay enjoyable,
Small quiet and relaxing campsite, very clean and well kept beautiful gardens, Excellent facilities, Will definitely be returning.
Thanks again for a fantastic break.
Rich & Jen.
the secrets out!!!
The secrets out about our favourite site in the Limousin. We have been coming to chez rambaud almost every year since Neil & Nicky first started. It might be a small site but it is BIG on hospitality. The grounds are always well kept,and the toilet & shower block is immaculate (you don't have to take your own loo roll). If you want to know where to go and what to do, just ask your host's, and they will give all the info you need, Neil & Nicky have time for everyone, this is not a take your money, now get on with it site, everyone's treated as a special guest. There is nothing better, after a hard day's sightseeing than sitting down with a glass of red, and just taking in the peace and quiet and beautiful French countryside. Although we tour other areas of France, we always return to chez rambaud, before heading home.
Absolutely lovely
What a lovely site!  Delightfully small - only 7/8 emplacements - and consequently beautifully quiet and tranquil.  Don't expect swimming pools, play areas and a lively bar - instead beautiful countryside, gorgeous night sky, serene and quiet camping, super friendly and helpful reception from the hosts Nicky and Neil, and perhaps the occasional bleat from a goat.
We took our campervan and stayed for 3 nights, but wish we had stayed longer.  The quietness and tranquility of not just the site but the entire area was refreshing.  Situated in a national park, we found beautiful and near deserted lakes, medieval churches, an abandoned and overgrown castle, and delightful sleepy villages.
The facilities are kept immaculately clean.  Nicky and Neil were incredibly friendly and attentive hosts who made sure they highlighted the attractions of the area that most suited our tastes.  It was impossible not to feel completely relaxed and at ease at this lovely site, and it was clear by how friendly and relaxed all our neighbours were, from families to couples, older and younger, alike, that all found the same.
If we come back this way, we would not hesitate to stay here again, and for longer.

An absolutely perfect stay
I could rave about this place for hours. Neil and Nicky are wonderful hosts and have created one of the loveliest campsites I've ever seen. Rambaud is in stunning countryside and near all sorts of fab places to visit/things to do. It's a small campsite, which makes it even better, set in its own little valley with a stunning chorus of birdsong and a rather brilliant collection of silly goats and chickens. The shower blocks were immaculate (and accessed via a very pretty garden), and the lovely big pitches with their own picnic tables were a delight. We took the bottom pitch and enjoyed an uninterrupted view of wildlife, woods and fields. Nicky was brilliant at recommending sites and activities that kept us safe from the tourist crowds too. Highly, highly recommended. 
Little Piece of Paradise
We popped in to Chez Rambaud for 2 nights in the middle of a 3 week french road trip and wished we could have stayed longer.  Nicky and Neil have truly found a little piece of paradise - the views of the surrounding countryside are just stunning.  Our 2 year old son loved playing with Gypsy and Rose-Lee the goats & Bella and Blossom the sheep; searching for grasshoppers or frogs in the nearby ponds.  The hosts couldn't have been more friendly or helpful, even down to letting us have fresh lettuce from their garden for our supper.  Thank you so much both for a fabulous stay. 
excellent site
We stayed an extra few days because the English couple running this site were so friendly and helpful. A small site with good pitches, each pitch having a picnic bench with parasol, plus clean and well looked after facilities. Good views of the surrounding countryside. Waymarked walks nearby. Within driving distance of several interesting places.
Great Experience
We arrived at the campsite after a bit of a long drive from the coast expecting to take a few goes at finding it after reading the Cool Camping review but we found it straight away no trouble. Chez Rambaud is a brilliant campsite small, well formed and peaceful with lovely clean showers and toilets and gorgeous surrounding countryside. 
Nicky and Neil are brilliant hosts making you feel instantly at home on the site, Nicky grows all of her own vegetables - you can even pick your own lettuce and herbs which is a lovely experience. 
The surrounding area is great for walking and so peaceful but also only a stones through from the little village of Les Salles which has a few small shops and about 20 mins drive from a few bigger places which have supermarkets, restaurants and bars. Nicky gave us lots of information on what we could do in the local area and we went swimming in the Lake and visited Oradour-Sur-Glane which was a very sobering reminder of the 2nd World War and its brutalities - especially for the French People. 
Chez Rambaud is all in all a fantastic campsite which I will definitely be visiting again for its welcoming hosts, great value and feeling of complete and utter detachment from the stressed and strains of UK living - thanks Nicky and Neil! Laura, Wes, Basil Brush and Frankie (Dogs!) 
Fantastic campsite
My goodness, what a treat to camp here - wonderfully friendly and helpful hosts, immaculate bathrooms, stunning views and lots of animals to keep us entertained. We knew this site was something special the moment we arrived, Neil and Nicki made us feel welcome immediately and the setting was just perfect. Nothing was too much trouble for them, delving into their tasty produce made for a wonderful accompaniment to our dinners and the surrounding area constantly threw up lovely places to see and things to do - from the frescos in the village church to the swimming in the natural lake nearby. It really does have something for everyone. Neil and Nicki should feel extremely proud of the business they have carved, it's truly wonderful! Thank you both and we hope to see you again in the future.
Naomi and Sam

Brilliant campsite!
Stayed for a short break last week and only wished we could have stayed longer. Nicky and Neil were perfect hosts, friendly and helpful. The site was spotless-including showers and toilets and the location is perfect for exploring the local area.  Only 9 pitches make this site feel homely and Neil and Nicky have a special knack of making the guests feel very welcome. We loved it here and will definately come back. Thank you for making our stay so memorable.
Bliss in haute vienne
Wonderful location. Lots of lovely little touches like the herbs for campers and the flowers in the immaculately clean washroom. Nicky and Neil are excellent welcoming hosts and create an atmosphere that runs right through the campsite. They are both a mine of local information and are very generous in their time, nothing is too much trouble- one night  they were up at 2.30am helping someone with the awning that was flying away in a storm. This is by far the best campsite that we have ever stayed in and we would have no hesitation in recommending it.

Martin and Yasmin
Idyllic all round
We give it 10 out of 10 in all aspects. The small number of pitches allow campers to thoroughly enjoy the idyllic, rural, peaceful setting and Nicki and Neil are wonderful friendly, helpful hosts. They're very committed and their attention to detail completes the pleasant ambience of the site. There is lots to do in the area, but also relaxing on site is very enjoyable. The kind of campsite you'll  want to come back to again and again. Hillary and Alex
A pleasant surprise!
We arrived at Chez Rambaud after the long drive from Reims and it was the perfect place to land, really relaxing and Nicky and Neil were great hosts and really good fun. We had originally planned to go to a different campsite but - thanks to the mysteries of the Coolcamping website which forwarded our accommodation request to Chez Rambaud instead of the one we thought we were going to - we ended up here and what a find! It's the perfect location if you're looking to get away from it all, in the middle of some beautiful countryside but with enough locally to keep you busy, especially if you like the great outdoors. Nicky gave us details of a wide range of things to do from kayaking which was great fun to our visit to Oradour sur Glane which was an amazing if thought provoking experience. The campsite is kept really clean and spotless and nothing is too much trouble for Nicky or Neil - they work really hard and have made this a gem of a campsite. We would definitely stay here again. Jane & Paul
Lovely campsite
We had a lovely stay at this campsite. The pitches (8 in total) are great with a fantastic view of the beautiful surrounding countryside. The toilets/sinks and showers were always immaculate and the herb garden was great. We loved the free range hens (and eggs) and the other animals. Neil and Nicky, the hosts, were able to advise us on lovely places to visit -we particularly liked Brantome. We had a really relaxing time and wouldnt hesitate in recommending the campsite. We hope to return soon.
Best Price Guarantee
Easy and Secure, with instant booking confirmation
Trusted for over 10 years
A chance to win a brand new Coleman tent!