Les Grèbes du Lac de Marcenay
5 rue du Pont Neuf, 21330 Marcenay, Côte-d'Or, France













Relaxed, remote, lakeside chilling in France's Champagne-making region, with impromptu but frequent musical gatherings in the height of summer
Marcenay, in the Châtillonnais area of Burgundy, is one of 23 villages famed for Chardonnay and Pinot Noir wines. At one time the lake here was used by local monks as their source of piscatorial sustenance: however today it attracts a somewhat more diverse collection of people, who come to sunbathe on its sandy banks, paddle across the large expanse of water, watch the wildlife or, in the lovely campsite nestled right next to the waters, tune their instruments for musical nights around the campfire.
Les Grèbes du Lac de Marcenay is everything that a campsite should and could be. It's got all the ingredients for an old-school camping experience: a remote location far away from any road noise, a substantial lake, an incredibly friendly welcome in the guise of Dirk Jansen, the owner, and a laissez-faire attitude to where you pitch your tent. That it's off the beaten track won't appeal to people who like to be within walking distance of a choice of bars and restaurants, but we kind of feel that this isolation is all part of its appeal.
When Dirk took on the site it was a tired municipal affair in desperate need of some attention. One of the first things he did was remove the barrier at the entrance and throw away the rules telling campers what they could and couldn't do. "People don't want to see that when they're on holiday", he explains in his dulcet Dutch tones. Since then, he's been quietly turning it into a relaxed lakeside idyll. And after all the years that he's worked running and owning campsites, you can tell that he still has a passion for it and one hundred and one plans for things he wants to develop – when time and funds allow.
The site itself seems to attract a mixture of people: young couples touring around France who just want to stay for a few days, and older couples who come back year after year for week long vacations. There's a regular crowd of musicians too, who seem to appear for impromptu concerts around the campfire or in the main music hall – "Sweet musical vibrations bring us all together", Dirk extols, "musicians of all ages capacities and walks of lives thrive at Camping Marcenay". Most people here certainly agree and it's a hoot when you fancy joining in but also wonderfully shielded by the campsite shrubbery if you want to stay tucked in the peace of your pitch. Away from the traffic, the layout is also safe for kids who want to run wild and have fun without causing undue parental anxiety.
The main camping area is a lush, wooded plot with reasonably spacious pitches. Each is set in a clearing, partially surrounded by shrubs or trees, so there is a real sense of privacy. Open fields and vineyards on one side contrast with the lake on the other, which is about 3 miles (5 km) all the way round and on the edge of a forest. Despite Dirk's various plans, this ancient natural feature remains the site's greatest asset. There is something very special about living near the water and, though you can't actually camp on the lakeside itself, you're a mere hop, skip, and a jump away across the footbridge to its edge.
All in all, Les Grèbes du Lac Marcenay seems to somehow capture the true spirit of camping in France. The relaxed, welcoming atmosphere and beautiful setting mark it out from the crowd, while the easy access to the lakeside is positively perfect. Take a blanket and a bottle of wine and sit on the sand, watching the sun set. With the campsite just meters away, there's never a need to rush.
Gallery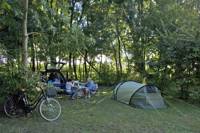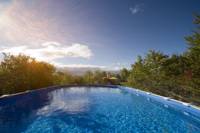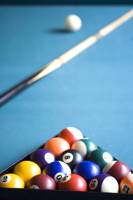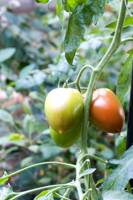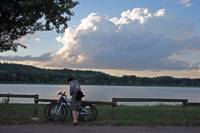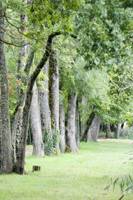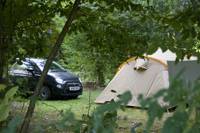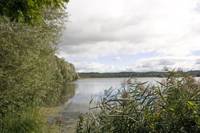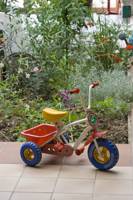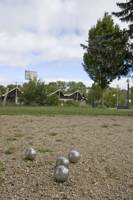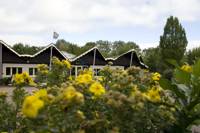 Video Tour
Reviews
Add Your Review
No need to book...
The above title was most of the response when I emailed to see whether there would be space in the middle of August for 2 nights... but also it's my opinion. We will not be returning here. The review below by Iain is as we found it, dirty, unkempt and I suspect that it's actually deteriorated since being a municipal site. There is a swimming pool, a plastic play equipment which had some unidentifiable (?wet food) substance at the bottom which both of my children managed to slide into. The hot water wasn't working when I went to try the showers. There is a child toilet in the ladies, but as the nearest strip light wasn't working, there was no way that any child would use it. The toilet roll ran out in one of the other cubicles and there was no soap by any of the sinks. We pre-ordered bread, croissants and pain au chocolat, but someone had already taken one of our items by the time we arrived at the supposed time for collection. Any boats by the lake were either cracked or half full of water, certainly not ready for use. There were bikes that could be used. Locally there was a lovely castle with amazing murals, Chateau d'Ancy le Franc which was worth visiting, but I'd find somewhere else to stay, even for a stopover. Not up to cool camping.com's usual standard and if there was a no star option, I'd have used it.
Dirty and unkempt.
The description in Cool Camping sounds great and the review is spread over two pages. Great! But no!! This campsite is in a dreadful condition. The whole site is unkempt and dirty. The grass was high and the trees and bushes were needing a trim. The playground toys were slowly rotting and falling apart. It was also unhygenic. I had to be careful and not touch the walls after having a shower as there was mould on the sides of the showers. The guide speaks of the owner having taken it over and wanting to upgrade the site. I saw no signs of any improvements having been made. All there was for sale was wine, but the cooler had been switched off as it was 'too noisey'. The electric points were the old fashioned French plugs. Thankfully the owner loaned me an adaptor. The owner is extremely laid back to be almost horizontal. All he wanted to do was sit and chat all day, and have a bonfire in the evening. Very cool. Maybe I am getting old but this site was dreadful, and he charged 18 euros per night. This site is not cool in any way and should be removed from the guide.
Its all about playingmusic together and enjoying the sweet sounds of music sessions by the campfire.
Since a few years this lovely good old coolcampingsite found its Soul by becoming a music campsite where all sorts of musicians roll in meet up and enjoy playing together...Its absolutely blissfull ,low key..In the summermonths most eavenings there are spontaneous sessions ,using own instruments or the campings guitars bass drums or piano and mikes.nicely near the campfire or in the spaceous concert and play-hall. Furthermore the lake is renovated,and there is a third swimmingpool open now.It is all low key,There is beer in bottles,and 3 colours of wine ...no slick fancy stuff.good bubbly though....The hippy field has ample space...no need at all to book ,even in midsummer, because of being off the tourist trap trail...
We absolutely loved this campsite
Went travelling to France, planned to drive down to the south. We were a bit tired so we stopped at Lac de Marcenay campsite and we got such a nice vibe from this place that we decided to stay there for 2 weeks and not travel anywhere else. Child friendly, all facilities you need, very laid back - that is exactly what we like (we are not for new fancy campsites) and full of lovely people. you can do fishing in the lake, go for walks, beautiful countryside around there and pretty flat so you can take bikes from the campsite and go to nearby villages for a lovely ride, every evening there was a big fire for all the guests, kids having marshmallows, baking breads on the stick, lots a lots of music every evening played by various people including guests. In the campsite you can order fresh bread every day and it is delivered there by 9am. Closest shop is 4 km away. While there we visited a beautiful town called Auxere - lots of history and amazing old buildings. We would like to go there again next year.
OK as a stopoff.
I don't know why everyone raves about this campsite. It's pretty run down and dull.

So relaxing
Really tired after our journey, we stopped here and only intended to stay a couple of nights- this stretched into a week- because it was so relaxed and welcoming. Lots of stuff for kids, toys, bikes, a tent and a drawing area in the reception  ( which has free wifi ) , lots of good things which you can buy in the fridge and freezer at good prices and though the campsite was busy all day, it was still peaceful, and silent at night. It is rural and quiet, so possibly not for those who want a big night life, but the lake has a beach and we swam every day. The site  itself has 2 small pools, which the kids love. On July 14, we caught a free concert in the village of Laignes- chansons d'amour- just wonderful. A magical holiday.
fishing
I noticed that fishing was not mentioned? but it,s fantastic I caught my first pike there, on a great/calm campsite , dirk speaks english dutch and french,helped, me out on restaurants/adresses and such,good helping advice all round as my french ain,t 2 good and forget dutch,the music was good, and I thinck this summer dirk,s doing french pancakes, will be going back this september for the wine season/ and lot,s of tasting of coarse, cheers for all,again/ regards mr lucas
Music camping
A little update about the music camping theme that has been started this year. Every other day there is live music (dont´worry it´s unplugged) on the camping. Guests may play on the instruments that are present, or you may prefer to pluck your own guitar. Me, Ton the inhouse musician, will be glad to join you playing:  jazz, gipsy, blues, folk, sixties, seventies, etc. Of course  you´re welcome too when you just want to listen.
Super cool
Beautiful campsite in a wonderful location, run by a guy so laid back he was happy to take my Nectar Card as security on arrival. The pitches are spacious and the facilities are clean. The overall ambience of the place, much to Dirk's credit, is very chilled ... A place of complete relaxation and easy going charm. We will definitely go back. 
Memories of Marcenary
Lac de Marcenary was our first port of call for myself-my wife Emma, daughter India & son Floyd. We had chosen les grebes because of it's shining review in cool camping and we where not disappointed!
First contact was with Dirk in the main reception- what a cool guy! He made us feel at home and relaxed from the off. We needed a drink after the journey from north wales and  Dirk was quick to recommended the Cremant de Bourgogne (as good as champagne but half the price) which was chilled to perfection - this became our daily tipple! The fridge was also stocked with other essentials which was very handy and if there was no body about you could help yourself and settle up later! How cool is that! Again this trust set a relax atmosphere around the site.
The children loved Marcenary! The rope swing over the lake draw the camp site children together and gave the parents an hilarious spectacle on an evening. The fleet of assorted vessels which you are free to us were a real bonus- especially for retrieving lost crocs from the swing!
The lake at dawn was breathtaking and well worth an early rise. Sitting sipping a coffee watching the bird life and continues fish swirling as the sun rose, Magic!
We had a couple of BBQ's at the beach which were fantastic. The swimming was great- the only weed free area on the lake. There was also a wc/shower block at the beach, which came in very handy. The country side surrounding us was breathtaking with lot's to see and do.
As the week came to an end and the next destination beckoned we really didn't want to leave. Dirk had arrange a crepes party on the Sunday night, helped by his wife and by his right hand man necko - who as a team made fantastic hosts. The salmon and crème fresh crepes were sublime.
We will definitely be returning next year! 10 out of 10!      

Great site
A great location, well set out pitches and good facilities. Wish we could have stayed more than a couple of days. 
Great start to our Holiday.
We stopped at Lac de Marcenay en route to the Jura for 2 nights. It was a lovely start to the holiday and we wished we could have stayed longer ( we had reservations for our next site). The pitches were spacious and private and we all (especially 10 yr and 13 yr old) enjoyed the hospitality and laid back approach to the site. Would recommend this site to anyone it is set in a lovely location amongst the vinyards of the Champagne/Bourgogne border. Looking forward to a return visit.
Great stay
I had a fabulous stay in Lac de Marcenay in July. It was my first time experiencing true French campsite hospitality and it didn't disappoint. It was very relaxing and I loved the fact you could pre-order breakfast and lunch in the form of baguettes and pain au chocoloate. Dirk  creates a lovely atmosphere - one evening we arrived back to a crepe night being hosted in the campsite, another evening karaoke. 
A recommended local restaurant made the trip a truly French experience as we sat amongst locals and dined on escargots! Although it rained for part of the trip, being nestled among the trees in this campsite made it feel cosy. Dirk was very helpful, giving us cycle maps and recommending bike routes - we cycled right in to a champagne festival which we didn't complain about!
Overall excellent stay.
Peaceful and friendly
We stayed at Lac de Marcenay 2 weeks ago on our way home. The site is very beautiful, we chose our pitch and the lake was only 2 minutes walk away. The owners were really friendly and helpful, offering a map and advice on bike routes and nearby towns to visit. We swam in the lake and the pool, made use of the free rowing boat and canoe and used the games room to play pool and access the WiFi. We loved the laid back feel and the 'can do' approach. Shame we had to leave before we could sample Dirk's gauffres and crepes! 
Chilled out site
I stayed in Lac de Marcenay in July and had a great time. The owner is super friendly and the atmosphere is really laid back: pitch where you want, wander to and from the lake, access the games room any time, just ask to borrow the canoe e.t.c.
It is certainly fairly 'middle of nowhere', but the small villages around are really nice. We visited the recommended restaurant in Balot and, despite accidentally wandering in through the fire exit and crashing through our minimal french, had the most amazing meal! It rained for a bit of our stay which was a little restricting when we wanted to do things like cycle around and swim in the lake but our time on the bikes was amazing: Last weekend of July =  Champagne festival through the local villages. Highly recommended. €18 for a flute, breathalizer and 28 tickets, then pootle through the villages to grab a glass of all the different champagnes!!! amazing!
Great relaxing campsite, real countryside location.
Win a £100 Blacks Voucher!
If you've stayed at Les Grèbes du Lac de Marcenay campsite, please take a minute to tell us about your experience. Every month, one lucky reviewer will be picked at random to win a £100 voucher, courtesy of our recommended retailer Blacks. Each review counts as one entry, so get writing!

Best Price Guarantee, with no fees
Instant booking confirmation
Trusted for 10 years
A chance to win camping goodies in our regular competitions!
Book campsites near Les Grèbes du Lac de Marcenay
Available:
59 Pitches
1 Pod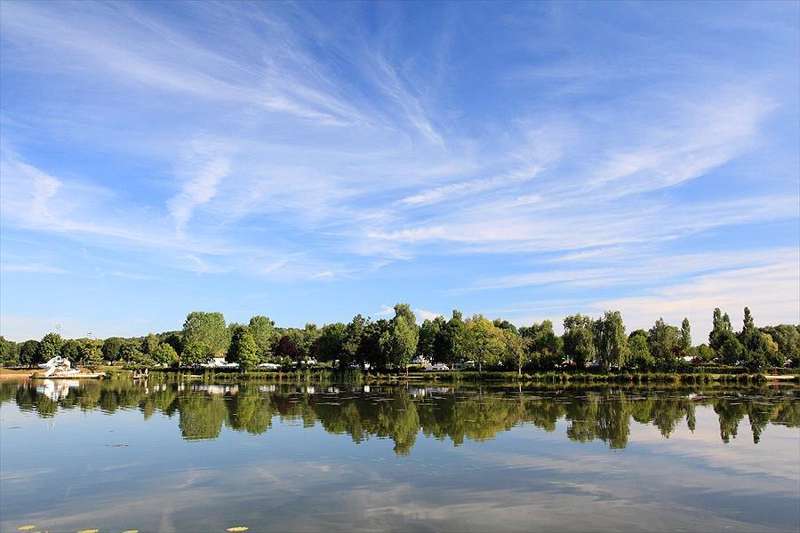 i
Campsites in Côte-d'Or
Campsites in Bourgogne
Campsites in France
Available:
3 Pitches
2 Cabins