One for purist campers and less dedicated 'glampers' alike, perfectly placed to discover France's unique Auvergne region
Just south of the spa town of Royat – which is itself more or less an extension of the regional capital of Clermont Ferrand – the Royat Huttopia Campsite is a beautiful woodland campsite of almost 150 flat and mostly shaded terraced pitches, and makes a wonderful spot from which to discover this amazing part of France.
The Auvergne is one of the country's most untouched and stunning regions, and the area around Puy de Dôme, where the site is situated, is truly unique. An originally volcanic region where the country's green heart has been moulded into a series of pristine peaks – what's left of now-dormant volcanoes – it's a place that makes a perfect playground for all kinds of outdoors activities: hiking, mountain-biking, horse-riding, paragliding, canoeing, swimming and more.
The campsite itself is well kitted out with pleasant and very comfortable shower blocks, and features accommodation options that have something for everyone. There are ordinary tent pitches for camping purists, spaces for campervans and caravans, along with ready-pitched wood and canvas tents and chalets for those who like a touch more comfort. It may not be the most intimate of camping spaces and is certainly on the more commercial end of the camping spectrum, but what it lacks in personality it makes up for with the location.
It couldn't be better situated if you're looking to climb Puy de Dome or explore any of the other volcanic 'puys' that make this area of France so distinctive. It's great for families, and you might want to give the nearby theme park of Vulcania a try. For grown-ups there are the spa delights of Royat at close hand, not to mention the old centre and cathedral of neighbouring Clermont Ferrand.
Best Price Guarantee
Easy and Secure, with instant booking confirmation
Trusted for over 10 years
A chance to win a brand new Coleman tent!
Gallery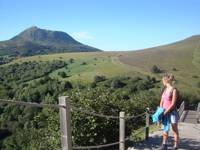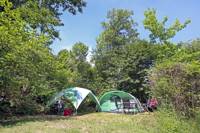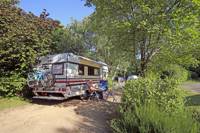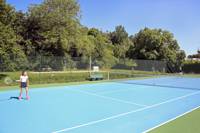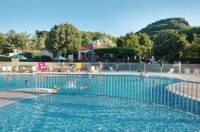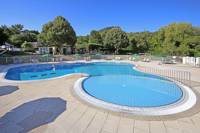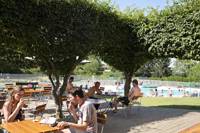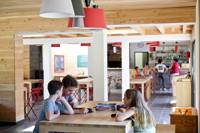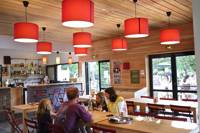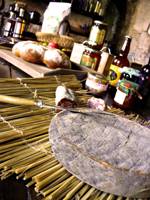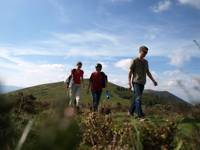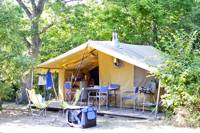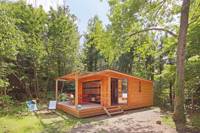 Video Tour
The Owner Says
A well situated campsite in Auvergne, within sight of the extinct volcanoes of the Parc des Volcans – perfect for enjoying the great outdoors.
Reader Reviews
Add Your Review
Immaculate site in great location for Puy de Dome – and dog-friendly too
We stopped here for a night en route south and were pleased we did! For three adults (and a little dog) the wood and canvas tent was such good value we decided not to pitch our own tents. Everything we needed for our stay was there which meant an easier pack-down in the morning - ahead of a quick jaunt up the Puy de Dome, which is a short drive away. Although it is a fairly large site, tents and pitches are thoughtfully set-out so you don't feel crowded. Ours was in a wooded area at the back of the site and we enjoyed the wildlife that doesn't seem to have been deterred by the campsite's presence: heard owls very close by and even saw a pine marten. The swimming pool is shallow so great for kids with nice views of the surroundings. Facilities were excellent and spotlessly clean!
Great campsite from which to explore this amazing region
We booked two nights here in high season to break up our trip south. The facilities were excellent; always clean and Family friendly. The site is mainly beautiful woodland. Pitches are secluded with many small paths to explore. Our kids loved the pool too. The Puy De Dome was only 10 minutes drive from here and it is the most incredible site to visit. It is well worth the ascent on foot but take water with you if it's a hot day, or take the train up if you prefer. We would recommend this place to friends for sure and when we plan a trip to explore this beautiful region for longer we will book again at this site.
Great Campsite
Great secluded pitches, excellent facilities, very helpful and friendly staff, and great location for Royat and Puy Du Dome. One point to note if you have a large vehicle, make sure you avoid the route with the smallish tunnels!