Casual camping, rustic charm and a natural lake for swimming in
La Brugère, in the heart of the Dordogne region, is a farm. Or so René and Lieke like to tell us. They gesture to the sheep in the neighbouring field, gnawing the grass back to its brown, sun-dried stems, and the cattle dotting a meadow in the bottom of the valley. It's a working farm, with real life crops, and tractors and ducks and things.
Yet despite its early days as a mere side-note to the agricultural proceedings, it's the campsite that has since become the real centerpiece of La Brugère. And who would have betted otherwise? After all, what kind of farm has a kidney bean shaped lake that's just asking to be swam in? Perfectly placed trees that are just asking to be pitched under? And sheds with old haylofts that are just aching to be transformed?
Yes, La Brugère may claim to be all agricultural and have that rustic, homemade feel but it wears the badge with pride and it's precisely this authentic, rural nature that makes it so special. The reality is, no matter how much they insist La Brugère is a farm, it's the camping that's to die for.
Spread in a meadowy space, gently sloping towards the lake at the very bottom, and dotted throughout with young trees, Camping La Brugère is made up of around 25 grass pitches. At the entrance by the yard buildings, a chalky white track leads you in but otherwise the short grass – maintained by those friendly sheep – is left for campers to enjoy.
To avoid scorching, campfires are also not allowed, but in the peak season René and Lieke light a communal campfire outside the main farm shed instead, as well as hosting their renowned weekly barbeques – a great communal gathering where campers can socialize; each bringing their own meat and food to cook. The same shed has been delightfully converted inside to be used as a small onsite shop and bar throughout the season. Along with coffee, ice cream, alcoholic and soft drinks, they also serve a few tasty family dishes. Pizza in their wood-fired pizza oven and spit roasted chickens are a staple, while the occasional plat du jour will see paella, fish curry or a confit de canard appearing for a change.
It's an attitude to cooking that's perfectly suited to the sort of site this is. Casual and spontaneous, yet delighting every camper who's willing to give it a try. What more could you ask for?
Best Price Guarantee
Easy and Secure, with instant booking confirmation
Trusted for over 10 years
A chance to win a brand new Coleman tent!
Gallery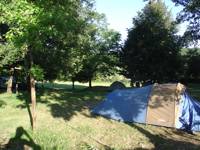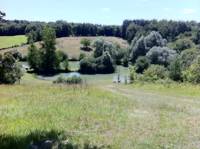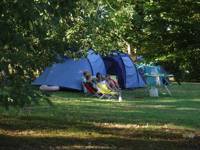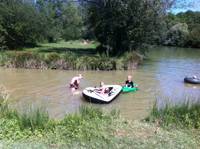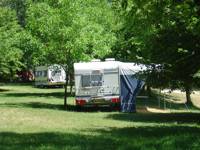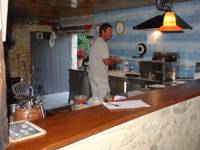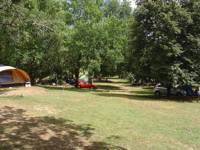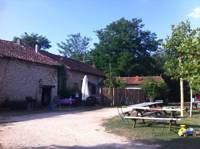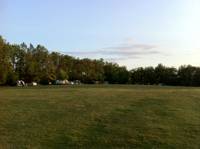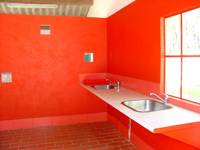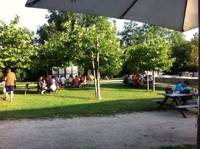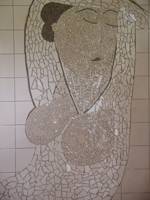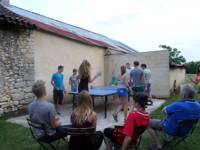 The Owner Says
Welcome to our campsite. We like to tell you about it.....
We have turned the old cow shed into a multi functional space where we (in peak season) sell breads and run a little bar with meals, pizza's and drinks.  You can play games here too and on cold days we light the fire; it's a cozy plaze, inside and out where you can have a chat and bite.
On the campsite sheep regularly roam the grounds and keep the grass short.
Towards the lower end of the site, there is a little lake. A fresh water creek replenishes the lake continuously.                          The camp is in a quiet rural area surrounded by forest and farms.
Many hikers and ATB (mountain bikers) pass by the site and we have some great tracks around from 5km up to 20km. We have hard copy  available. Cycling around these parts requires a reasonable level of fitness as there's many hills.
On site we have a volleyball net and there's plenty of space for a game of soccer, badminton or lawn bowls.  From time to time visitors organise soccer and volleyball tournaments.
Kids are welcome and abound during the summer months as there's plenty to keep them busy and entertained. We also have table tennis and of course there's the little lake for swimming and fishing.  At night time we often have a camp fire around the shed and you can have a couple of drinks and play (board) games.
Our bar is open during peak season and in the morning we serve coffees and offer a bread service; you order in the evening and we go into town to get fresh breads in the morning.
During peak season we have a weekly BBQ for our visitors; for those who want to join in - just bring your meal, meat, fish or vegetarian. We will light the BBQ and you can just enjoy and sit back.
Off peak we usually have a BBQ  each week too - depending on numbers and weather.
Book campsites near Camping La Brugère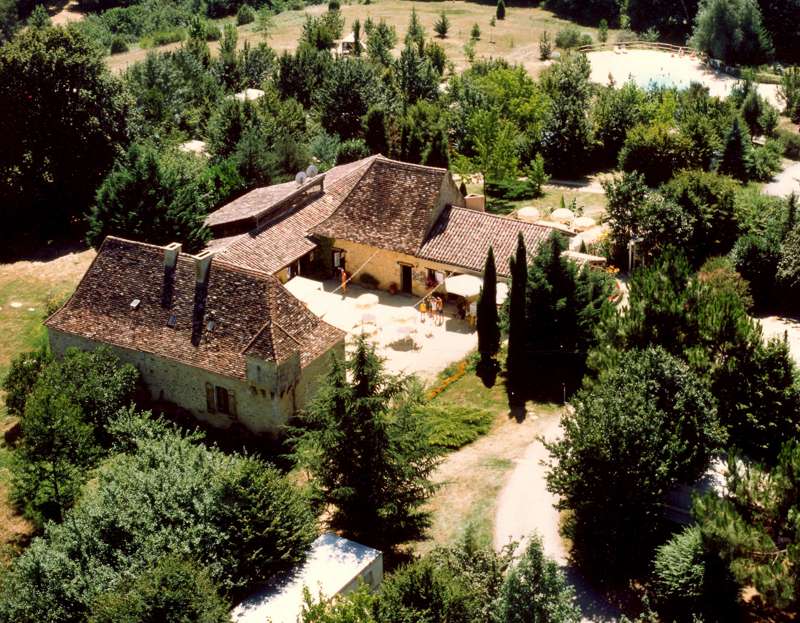 i
Campsites in Dordogne
Campsites in Aquitaine
Campsites in France
Available:
3 Pitches
2 Safari tents
1 Static Caravan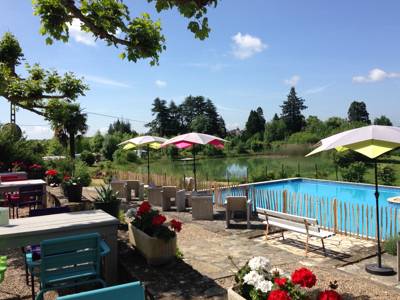 i
Campsites in Dordogne
Campsites in Aquitaine
Campsites in France
Available:
1 Pitch
1 Static Caravan