Quiet and shady camping in the heart of the Dronne Valley
There's something special about Camping du Bas Meygnaud. Normally if you mention a campsite in France with a pool, on-site restaurant, bike rental, badminton court and a pair of mobile homes to rent your head begins to swim with the sound of screaming children and the clapping bingo-wings of morning aqua-aerobics sessions. However Camping du Bas Meygnaud could not be further away from this commercial camping fanfare.
Run by potentially the friendliest hosts on the continent and poised in countryside so sun-floweringly typical of rural France, this is the traditional family camping that everyone this side of the channel is searching for. A blanket of tall pine trees casts a cooling cover of shade over half of the campsite, the skinny trunks reaching high above, spilling their shadows across the grass pitches underneath. This brown and green scene is given colour by the glorious summer sun splintering through the canopy, as well as, of course, the peppering of colourful family tents. Out in the open there is ample camping space away from the trees, ideal for suntan searches and those wanting to camp closest to the amenities – modern, clean and well equipped for families with the littlest of campers.
The real pleasures here, though, come in the homely little touches that give Camping Du Bas Meygnaud that friendly local feel. An organic herb garden looks, at first glance, a little over grown but venture closer and you'll find a treasure trove of produce waiting to be plucked and thrown into your evening meal. The busy worker bees that to and fro from the vegetables in flower are also on your side, stockpiling their goods in the beehive that provides honey to campers with a sweet tooth. Some of this produce can be brought in the small grocery shop by reception. Or, if you fancy the night off, enjoy some tasty slap-up regional food and wood-fired pizzas in the campsite's restaurant.
Though the facilities are uncommercial, there's still plenty to make active campers feel thoroughly at home. The outdoor pool is a pleasure in the heat of midday, but hiring a bike and cycling the four kilometers to Brantôme – a wonderfully beautiful little town with excellent eateries and ice-cream to cool you down – is far more rewarding. When you return to the campsite the pool will still be waiting and all the more satisfying as a result.
Gallery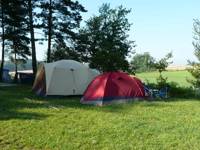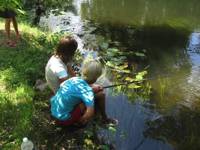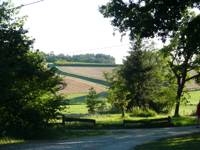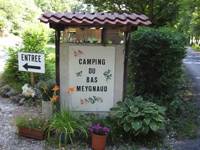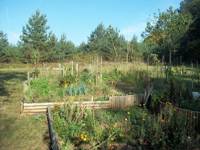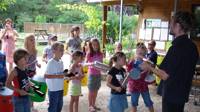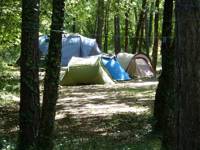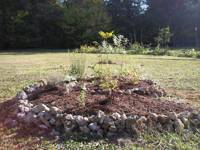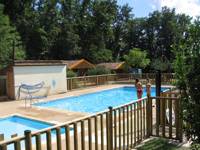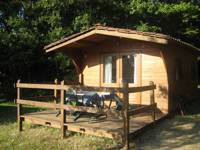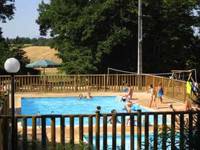 Video Tour
The Owner Says
Our campsite is situated in the heart of the Dronne Valley. Brantôme "The venise of the Périgord" is just 4km away. Camping du Bas Meygnaud is quiet and shady with 50 pitches. We promote respect for both the environment and fellow campers.
From the campsite there are several routes and pathways for cycling and walking. Forests, hills, lakes, rivers and rocks provide a lot of natural activities. Locally there is plenty to do: You can visit the botanic garden of Brantôme, Alaije; there is a truffel museum in Sorges, and several water mills in the area where you can learn how to make flour and walnut oil; Brantôme "la Venise de Périgord" has a Benedictine abbey; and, of course, there are the famous caves of Lascaux.
At the campsite you will also find bike rental, a swimmingpool, a playground, a volleyball court, badminton and table tennis, plus a boules pitch.
Reader Reviews
Add Your Review
nature, tranquility and hospitality
Wonderful and quiet campingsite. Pitches partially under the beautiful pinetrees which give enough shelter. Beautiful view on the countryside. I have been here several times and I'm always delighted to return here in summer. The owners Carla and Fred are very welcoming and interested in their guests. Great place for families with children as well as for couples or single people. Never noisy except for Thursday night (live music by local artists). Swimmingpool with enough space around to take a sunbath and to play badminton, table football or jeu de boules and a playing ground for children. You can by drinks and snacks and nice meals at the campingsite. I loved the local beers, the home made pizza's and the local specialities. The showers have been renovated and are bright and clean. Once a week there is live music which gives you the possibilty to meet other people in a relaxed atmosphere. Nice villages (Brantome, Bourdeilles) and town of Perigueux. Canoeing on the river Dronne. Biking. Local markets. Can't wait to return to Camping du Bas Meygnaud !!!
Shabby without the chic
We booked 6 nights here this summer based on the other 5 star reviews but only stayed 3, and even then thought about turning away on arrival. The owners were no where to be seen when we arrived. Carla eventually appeared and was very apologetic. As for Fred, he emerged 24 hours later in the "bar" ( no food, no alcohol) with a massive reefer hanging from his mouth. The ladies showers (all 2 of them) had one door hanging off, the pitches were covered in fallen branches, the pool was covered in a layer of leaves and bugs and had no seats around it. This could be a great campsite.... but sadly isn't. Very disappointed.
Response from Camping Du Bas Meygnaud
this review is really very negativ, these guessts were very frustated, they expected more other guessts. We had just had a storm and the swimmingpool and campsite indeed with branches  but we cleaned it as soon as possible,  a little compréhension, It happens! There was still a possibilité  for a takeaway food. We closed the womensside  so enough showers  left on the menside.In case of absence,I put a word on door reception to take place, so view very exagerated, not honnest! 5 positiv reviews!
A friendly and peaceful site in the Perigord
We've been camping here for more than 20 years, first as a couple, then with our son, and we have always had a lovely stay and never wanted to go home. The owners, Carla and Fred are very friendly and helpful and do anything they can to make your stay enjoyable. During peak season they arrange various entertainments for a range of age groups such as live music and craft workshops. The cafe serves a limited menu of tasty snacks and meals, with alcohol if needed. A small shop sells basic essentials and local delicacies including honey from Fred's own beehives. The amenities block is always clean and functions well. The small swimming pool has its own toddler pool and is a great place to cool off when the temperature is in the mid-30s. The friendly atmosphere and safe environment means that this is a great place for families to come and meet others from all over Europe. The site is rural and tranquil but within easy reach of many of the Dordogne's gems. The picturesque village and chateau of Bourdeilles and the town and abbey of Brantome are a short drive or cycle away. Many more chateaux, prehistoric caves and pretty towns and villages are also within easy reach. The larger town of Perigeux is a 25min drive away and has a number of cultural attractions - a museum of the town's roman past and several cathedrals to name a few. Other towns such as Bergerac, Riberac are a little further and Bordeaux is easily reached on a day trip.
A camping woodland paradise
We travelled to France for the first time this year. Two adults and three children (12-13yrs). We had booked two weeks in a campsite but had an awful experience so looked for a new site to spend the remaining nine days of our stay. Well, didn't we choose the right place second time me around! Easy to find and a warm, friendly welcome met us. A choice of pitch offered,a quick tour around the site and we were left alone to settle in. The pitch was grassy and large with shelter from the intense sun given by beautiful, tall pine trees. The boys made a hammock and soon began exploring the forest collecting firewood for the communal fire pit that was lit most evenings. Clean pool, great selection of freshly cooked food available, washing machine (5€) plenty of space to line dry clothing. Atmosphere was relaxed and nothing was too much trouble for our hosts. Very contented fellow campers meant great evening get together soon with Thursday night being live music night. Campsite silent by (apart from Thursday's) by 10.30pm and we slept I till 9.30am most mornings. Brantome, Bourdailles both close by so too caves, canoeing, supermarkets and local markets. Our host have been providing this little piece of camping paradise for 20yrs plus and still show great care and attention to all who stay with them. We feel lucky to have found te true French experience and will return again. Thank you Camping Du Bas Meygnaud! :)
Best campsite ever
So delighted we came back for our third year. We have been to France for family holidays for years and are so glad we found Camping du Bas Meygnaud in Valeuil.
The location is in a stunningly beautiful area of France, next to a beautiful village of Brantôme. There is so much access to excellent areas from the site - the immediate rolling countryside and Perigord villages, near to lots of historic castles and gardens, canoeing on the Dordogne, near to caverns and caves, mouth watering fresh food from village markets and communal dinning at night markets - yet also very quiet.
Fred and Carla who run du Bas Meygnaud pay so much attention to detail every year to ensure the site is extremely well run and yet retains a fun family atmosphere - so many thanks to you all.
This is by far the best site so far!
Little slice of Heaven
The site is around 3 miles south of Brantome. We first discovered Bas meygnaud 20 years ago. Having experienced a number of more commercially focused sites  we dropped in for a night, ended up stopping for 5 nights and have been going back ever since. Fred and Carla, the owners run the most laid back campsite in France. So friendly, it overflows with French hospitality. With a limited number of pitches, it never seems to busy. It is great for kids, but if you don't have children, you'll still be able to canhill and forget the troubles of the 21st century world.
You will also find a great mix of campers from all over Europe. Carla, who is Dutch, speaks fluent English as well as French and German.
Fred's garden is a delight and he has taken up bee keeping although the bees keep themselves busy in the sunflowers which you'll find in the surrounding fields and not in the site.
I can't recommend this site highly enough!
Great site
This is a lovely site, nestling in a shaded wooded area, and only a few km away from the medieval village of Bourdeilles. The campsite owners were extremely friendly and welcoming, and couldn't do enough to make our stay as enjoyable as possible. We were able to buy honey from the campsite shop which had been  made by the bees on the site. Delicious. We would recommend this site to fellow campers.
Best Price Guarantee, with no fees
Instant booking confirmation
Trusted for over 10 years
A chance to win £50 of Cool Camping vouchers!
Book campsites near Camping Du Bas Meygnaud
i
Campsites in Dordogne
Campsites in Aquitaine
Campsites in France
Available:
1 Pitch
1 Quirky
3 Bell tents
...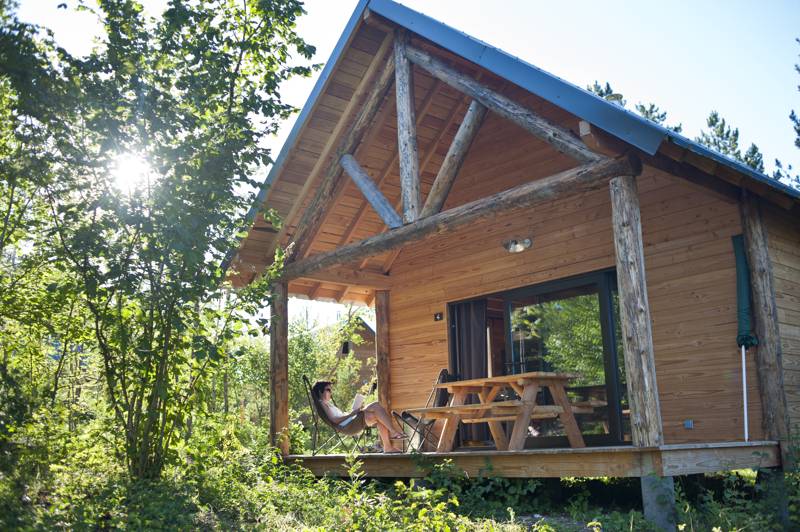 i
Campsites in Dordogne
Campsites in Aquitaine
Campsites in France
Available:
1 Pitch
1 Cabin
3 Safari tents