CamperVanTastic
Unit 5, 118 Stanstead Road, London SE23 1BX
CamperVantastic by name; fantastic campervans by nature – these London-based folks are the go-to guys for VW California hire
London-based CamperVantastic is the UK's premier multi-award winning VW California campervan hire, sales and accessory specialists. Founded in 2006 by Steve and Kate Lumley, both experienced and seasoned travellers who have backpacked, camped, and travelled extensively across Europe, India, Africa, the CamperVanTastic crew bring you a wealth of practical experience and an alternative way to travel, where you take control of when and where to go in the comfort of a well-equipped campervan. The VW California and California Beach camper vans are at the cutting edge of design and comfort, superbly equipped with everything you will need for a great glamping experience. If you've something more extreme in mind, CamperVanTastic can equip your campervan with loads of great extras, including bike, surf and ski racks, drive-away awnings, luxury bedding sets and more.
Gallery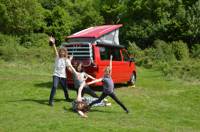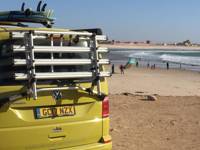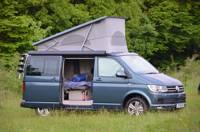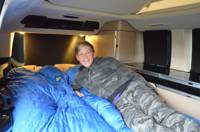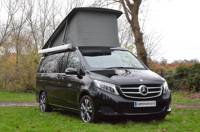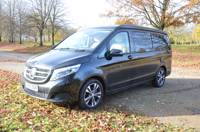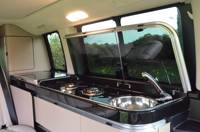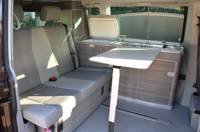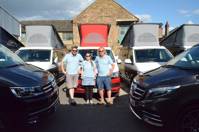 Video Tour
The Owner Says
CamperVantastic by name; fantastic campervans by nature – these London-based folks are the go-to guys for VW California and Mercedes Marco Polo hire, sales and all your campervan accessories. 
Reviews
Add Your Review
Beware extra charges
This company was a pleasure to work with, until after we received the van. From then on, they could care less about our needs and just wanted to go off on holiday themselves. We had several issues with the van and customer service was poor and upon return, outright nonexistent. No extra insurance is offered, so any damage whether your fault or not is on you. I recommend finding another company that values your business.
Response from CamperVanTastic
We take customer service extremely seriously & we are passionate about ensuring our customers have the best time possible. We do offer insurance, provide 24 hour support & assistance, & operate a new fleet of campervans so it is a surprise to hear you had issues. If you damage something then you are liable for the cost of repairs which is fully explained in your signed hire agreement. Please contact us with your booking reference number & we would be happy to investigate & respond directly.
Book campsites near CamperVanTastic