Book campsites near Glamper RV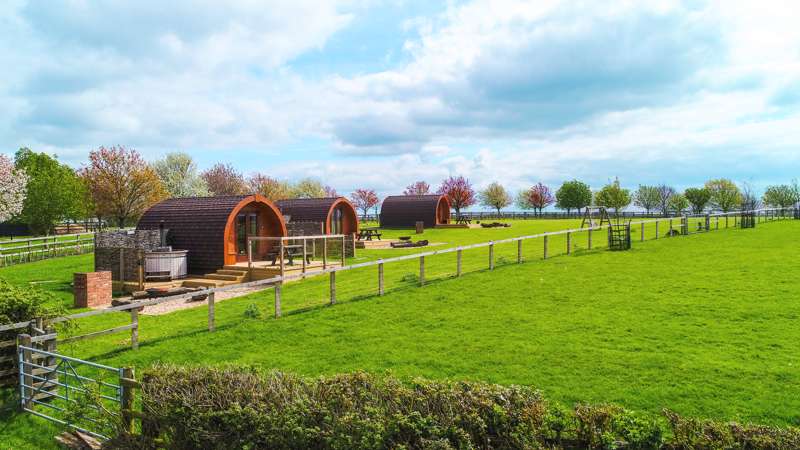 Glamping in Aylesbury
Glamping in Buckinghamshire
Glamping in South East England
GlamperRV in Buckinghamshire know how to add style to a motorhome
GlamperRV know how to add style to a motorhome. With two pick-up locations (one near Wantage, Oxfordshire and the other on the Buckinghamshire fringes of the Chiltern Hills AONB), if you like the idea of camping but can't bare leaving the luxuries behind, GlamperRV is the ideal option. Akin to a hotel on wheels, this is the upmarket end of the motorhome hire world. When it comes to the interior think luxury yacht – leather seats, central heating, air conditioning, a bathroom complete with shower and a kitchen with fridge freezer, oven and hobs. They've even put in a Nespresso machine so you can enjoy the very best morning cuppa! Though shorter term hire is available, there's enough going on in this campervan that you'll want to take it out for weeks.
Vehicles
Six GlamperRV based in Buckinghamshire (HP17), one in Oxfordshire (OX12) and one in Northumberland (NE12).
Location
Contact Glamper RV, Princes Risborough, Buckinghamshire, United Kingdom
Pick up
Three pick-up locations – one in Princes Risborough, Buckinghamshre, a second near Wantage, Oxfordshire and a third in Northumberland. They can also deliver to specified addresses or pick up from London and Birmingham airports.
Reviews
Add Your Review
Rated ★★★★★ over 2 reviews
Simply the best experience ever!
We had the most amazing time in the GlamperRV. We drove over to Belgium to watch the Spa Grand-prix. It was luxuriously comfortable from the seats to the bed.. (white company bedding was gorgeous) In fact, I thought the bed was more comfortable than the one I have at home. It has everything you could possibly need, it literally is a home from home - hot showers and gorgeous towels, to a fantastically huge fridge/freezer that we filled with enough food for a week or more! Air-conditioning and heating and a super oven, plus gas rings which made cooking so easy and enjoyable. Oh and the Nespresso coffee machine was a delight, served in the quaintest of cups all supplied by GlamperRV. The only thing you need to pack are your clothes! Huge thank you to the GlamperRV team for being so accommodating, professional and efficient. We will definitely be hiring again. Happy Glamping ❤️
A great experience, don't hesitate to try it!
As seasoned campers, (of the tent variety), we were very excited to set off on our first motor homing adventure in the GlamperRV during August. Our family of four, children 15 & 12, set off to Europe with a rough plan in our minds but determined to enjoy the freedom of the Glamper and make the route up as we went along. We ended up travelling to no less than 5 countries though we only stopped in 4! France, Belgium, Germany and Switzerland. And for us this was the real beauty of the Glamper, it is so easy to pitch and go that you can make the most of holiday time doing the fun things. There was plenty of space for the 4 of us and our stuff which included 4 road bikes and associated paraphernalia in the very large boot. We also had hiking boots, running stuff and swim gear etc in fact I don't think I've taken so many different shoes on holiday before! The Glamper's spec level is superb and we made use of all the mod cons, oven, fridge, freezer, the shower (powerful enough to deal with 3 x long haired people), the air-con and yes, the heating too when it was a bit chilly in Belgium! The water and toilet systems are super easy to manage too. It was really very easy to drive whether we were on cross country lanes or autoroutes, the automatic engine was very capable. Finally I can't complete my review without mentioning the absolute 5 star service from Lucy. Right from the start Lucy was willing to spend time answering my many questions, giving us suggestions on where to stop or places to go. Even during our holiday when we had a few WiFi issues, Lucy was super quick on the email to resolve the problem. Overall I can't recommend Glamper RV enough and I know we will be back for more!