The Owner Says
Cheap, reliable and basic these are Wicked's original style camper for the budget conscious traveller. Features include: large comfy bed (1.45m x 1.85m) sleeping 2 adults; automatic transmission; right-hand drive; kitchenette; internal table and seating area; gas cooker; kitchen & dining utensils; camp stools & table.
Gallery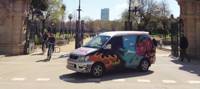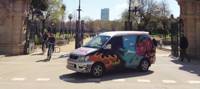 About this campervan hire location
Fleet
2-seater, mini and safari campers
Prices
From £40 per day
Site Reviews
Add Your Review
Rated ★☆☆☆☆ over 1 reviews
Worse experience ever !
Worse experience ever ! Made 2 bookings for 2 different time at the London Location. Received a confirmation email mentioning a different location. Been overcharged for the daily rate so I called the customer's service which explained that the website was not updated and the location had been changed. Price of the daily cover was a mistake and will be refunded. Fair enough, location was annoying but could deal with it. Next morning, I received again a new email mentioning a 3d location. I called and they explained that they did a mistake but the location is a different one. Which is far away from London ! Location I can't make to so I ask to cancel all bookings (worth £600) which the person agreed to but warned me that this had to be decided by the head office in AUS. Fair enough, for the next 3 weeks, no reply, no email, no answer on the online chat, no answer on the phone, all leading back to the head office which send me an email that they were looking into it. Since then Radio silence, lost the money, officially taking them to court now if the BVRLA can't resolve the issue before. BE MINDFULL AND CAREFULL WITH THEM!! Worse communication and customer's service ever !
Pick-up location
The company is located at 196 Carlisle Lane, London SE1 7LH
Worldwide including London, Edinburgh and Dublin