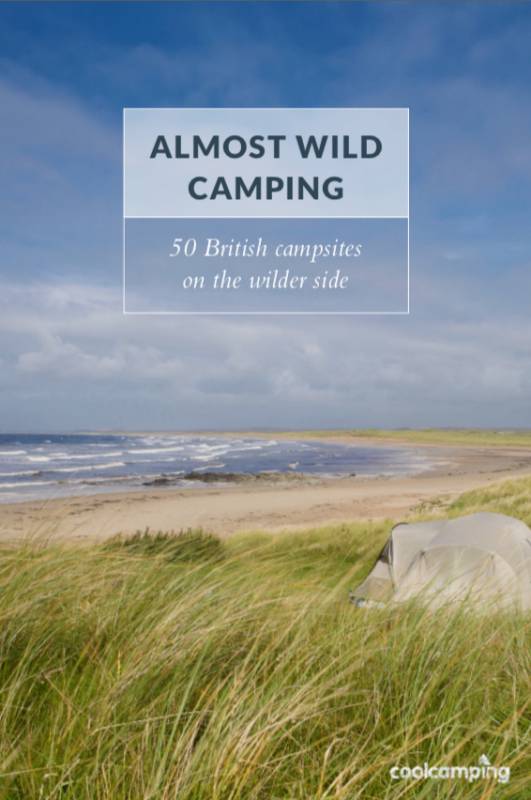 Almost Wild Camping
Go a little bit wild on your next camping trip.
Discover campsites that awaken your adventurous spirit and offer a great big dose of nature, with more remote places to pitch.
Explore wild woodlands, where campers can hang hammocks from branches or rustle up a campfire. Stay on a remote island, with no electricity, showers or lighting. Wade across a river to find a car-free camping meadow. Or simply cycle out of the city to uncover a secret hideaway in the trees.
This out-there collection will help you find campsites on the wilder side, where your nearest neighbour is more likely to bleat at you than greet you, where a waterfall may be your shower and where foraging for blackberries will be the only take-away on offer.
With plenty of inspiring photos to ignite your inner wildness and all the information you need to arrive prepared, this is the ideal guide for your next off-grid-ish camping adventure.