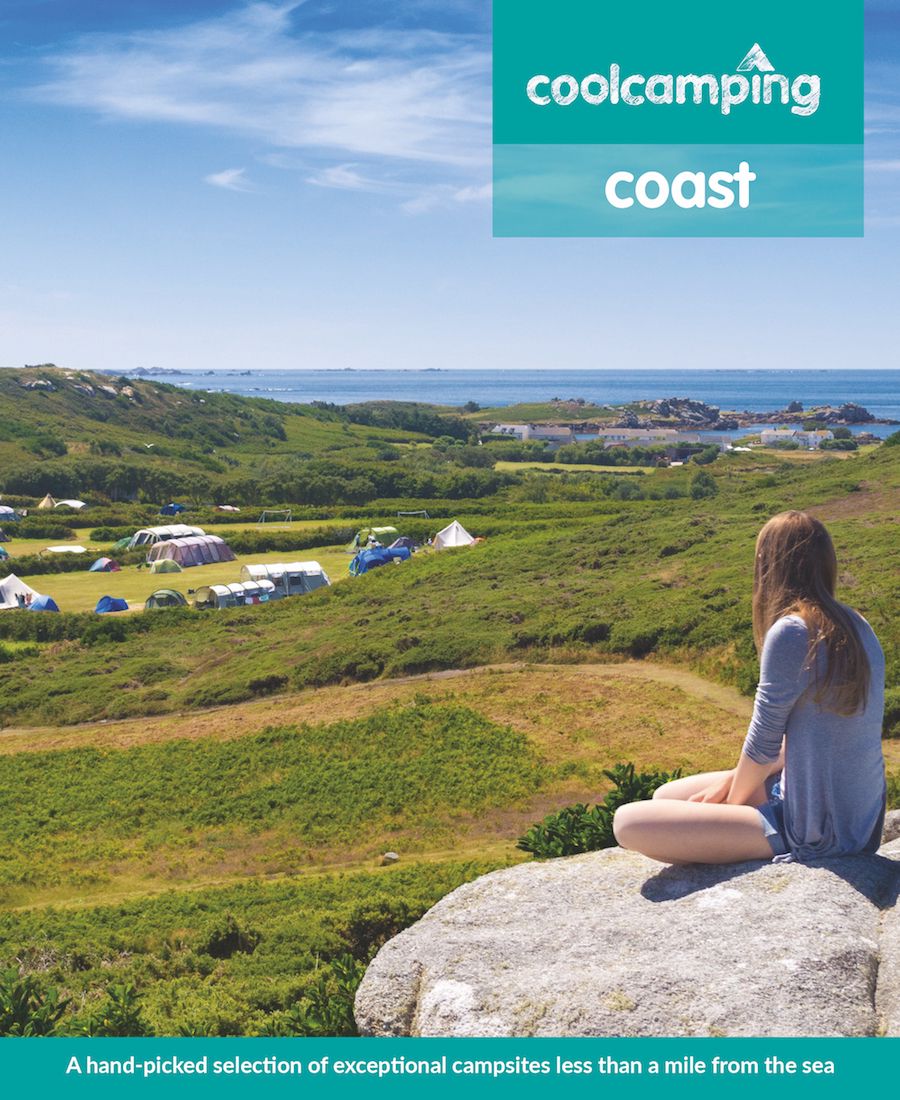 Cool Camping Coast
An all-new guidebook featuring the best British campsites within one mile of the sea.
Featuring 66 of the best independent campsites along Britain's coast, plus 20 seaside glamping locations for those in need of a bit more luxury, this colourful new guide offers the perfect inspiration for any holiday by the sea.
Exciting recommendations include a National Trust-owned farm overlooking the best surf spot in Wales, a Scottish getaway where you can swoosh onto the beach via a children's slide and a mountain-foot meadow in Snowdonia with panoramic views of Anglesey, the Great Orme and Puffin Island.
Every single campsite featured is less than one mile from the coast and each gets the full Cool Camping treatment – brought to life with entertaining, insightful reviews and dazzling colour photographs.
For this brand new title, additional chapters also include a collection of suggested glamping alternatives for those in need of extra comfort – from eco-escapes in Cornwall to treehouses overlooking the North Sea – along with beach game ideas for families and informative tips on how to hire a campervan.
So whether you plan to spend your day sea kayaking around craggy cliffs, cooking freshly picked mussels over a campfire or learning to surf within a beach-ball's throw of your tent, Cool Camping Coast is the perfect guide to help you plan your trip.