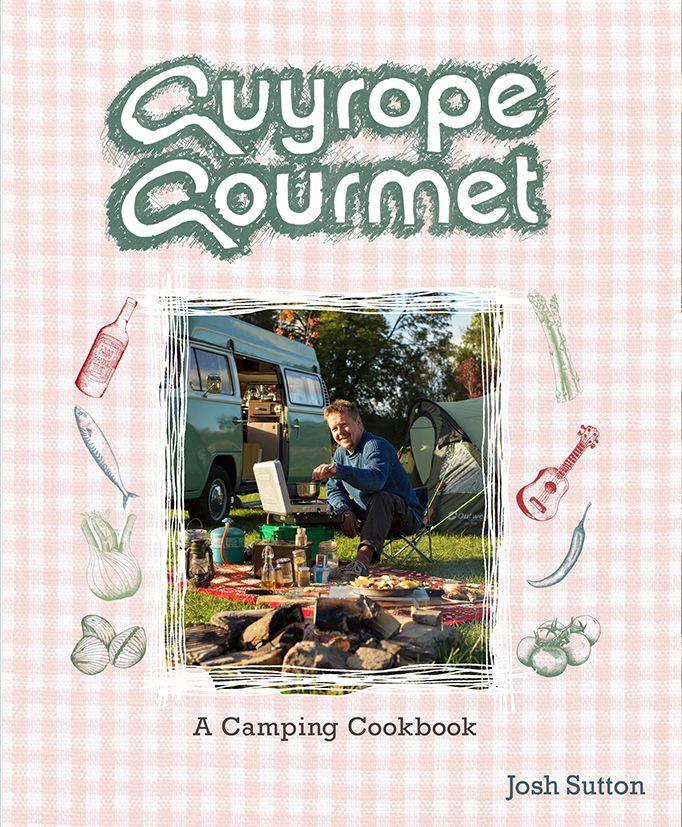 Guyrope Gourmet
Guyrope Gourmet is packed with tasty, simple recipes from two-minute tapas and failsafe risottos to exotic stews and seafood feasts – each one guaranteed to bring a touch of class to camp.
Gone are the days when bangers and beans out of a tin would do – today you are more likely to find campers wanting to marinade freshly caught fish, make their own guacamole, or source local ingredients for a fresh summer salad.
Leading the transformation is Josh Sutton – aka the Guyrope Gourmet. Having already gained a loyal following through his website, www.guyropegourmet.com, and appearances on TV and national radio, Josh now brings his skill and enthusiasm to the pages of his first ever cookbook. Featuring more than 90 delicious recipes, most of which can be prepared on a two-hob gas burner, and offers tips and advice for cooking in the great outdoors.
Soak up the summertime sun with a colourful bruschetta just bursting with Mediterranean flavour or a fresh mackerel fillet, gently barbecued to perfection. Jazz up a damp day with smoked salmon blinis, lobster linguini or mussels with beer and coriander, or simply enjoy a good honest breakfast with a dash of panache.
"I believe there's a guyrope gourmet in everybody!" says Josh. "You're never pitched far from a farmer's market when you're camping these days, so why not get out there, pick up some fresh, local ingredients and cook up something a little different back at camp."